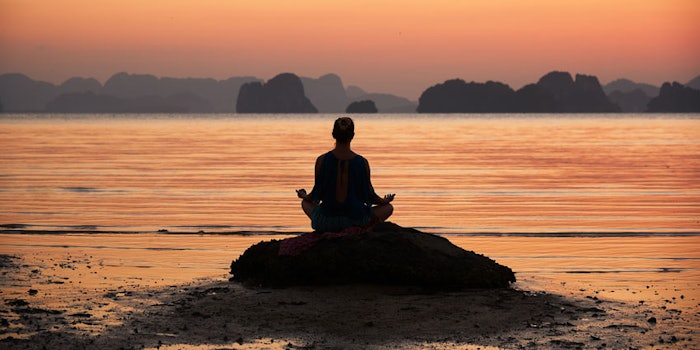 With a new year (and decade) comes a myriad of wellness trends. The Global Wellness Summit (GWS) released its top 10 wellness trends for 2020, basing these on the new directions they believe will have the most meaningful impact on the $4.5 trillion global industry. The GWS announced these trends at a press event on January 28, 2020 at the Hearst Tower in NYC. 
1. Rhythm and Blues
It's safe to say that we, as a society, have never been as obsessed with sleep as we are right now. From sleep tracking apps, to smart mattresses to full on sleep retreats, everyone is trying to find their perfect circadian rhythm. However, most of these sleep "solutions" defy the basic facts of circadian biology. Circadian science relies on how we evolved to become sensitive to the 24-hour cycle of the sun with light telling us to wake up and dark alerting us to go to bed. The problem is that we have caused a disrupt in this natural cycle from blue-light blasting devices and addictive screens.
Expect to see a major shift in wellness with there being less focus on solutions targeting sleep and fatigue and a new focus on circadian health optimization. People will spend more money on bulbs that will bring a circadian lighting system into their home and will switch up their diet to a circadian style diet where people eat when it's light out and stop when it's dark. Hotels and wellness resorts have also gone all in on sleep through the use of a Timeshifter app to help with jet lag. 
2. Age is Just a Number
Baby boomers are redefining aging by staying active and engaged in life endeavors. Now retirees are running marathons, starting new business and traveling the globe. Baby boomers are able to do all of these activities in the U.S. because they have the highest amount of disposable income. Companies are now seeing this and starting to cater to this group of people by providing them with products that have the same cool vibe as millennials but are geared toward their specific needs. Industry analysts predict that we are just starting to scratch the surface here and more conglomerates will invest resources in the senior market, adding new products and experiences that attest to boomers. 
3. Wellness with a J
 We have slowly taken bits and pieces of Japanese Wellness (J-Wellness) like forest bathing and meditative movement and applied it to our society. However, this is expected to change with J-Wellness being embraced as a holistic culture of well-being, specifically for its innovation for the world's "longevity economy." Japan is pioneering solutions that could help the entire world age better through its development of "age-tech," including social robots that provide emotional and physical support for the elderly.
From J-Beauty to J-Wellness it is expected that we start to adopt a lot of Japans cultural initiatives even more-so than we already have. This will bring a light to other Japanese wellness practices like the Shojin Ryori, the vegan temple food prepared by monks that focuses on a contemplation of what people are eating. With the summer Olympics being in Japan, it is predicted that this will especially spur a fascination with J-Wellness and create an ancient culture meets modern culture type of approach moving forward. 
4. Mental Health Meets Technology
Awareness of mental health has grown substantially in the last few years, but now it might be time to rethink the relationship between mental health and technology. The biggest barriers to treatment that still remain are stigma, time, cost and availability. Thus, private and public sectors are increasingly looking to advance solutions at scale; for example, Silicon Valley released an array of digital solutions to provide individuals with discreet and flexible care, and there are currently about 10,000 mental health apps on the market. It is predicted that mental health will continue to move into the mainstream market and this upcoming year will see a big spike in the adoption of telehealth for both mental health and primary care. 
5. Energy Medicine
 Despite their differences, traditional, or Western, medicine and ancient wellness are beginning to find common ground with researchers discovering the human body is a complex biofield of electromagnetic frequencies and light waves that control physical and mental functioning. The future will consist of medical and wellness worlds colliding and creating new tools and technology to optimize human energy fields and prevent illness while boosting health. Expect to see more wellness destinations going "high energy" and providing more ancient energy medicines with more cutting-edge technology. This common ground will lead to even more new conversations and solutions for an energetic future. 
6. A Religious Wellness
Some churches, synagogues and mosques are re-imagining age-old rituals and formats to incorporate the latest wellness trends and shift viewing bodywork as vanity. Congregations are working to fuse together their physical and spiritual needs in new ways that include aerobic fitness classes and meditative retreats that all include religious liturgy and biblical references. This is also in an attempt to appeal to the younger generation by incorporating what interests them into religion (i.e. nutrition, meditation and a connection to nature). The bulk of this trend sits heavily on independent churches, but it is expected to see mega churches, national religious organizations and more influential leaders embracing this trend in the coming year.
7. Time to Get Away
2020 is expected to bring a new travel concept—the wellness sabbatical. The wellness sabbatical is a concept that blends together days of work and wellness at destinations that actively make this possible. These places allow people to work a few, productive hours of the day, but then there are also a lot of daily wellness activities schedules. These wellness activities can include food, movement, time in nature, sleep and human connection. This will then be repeated for a minimum of three weeks to provide people with a true mental reset.
While some programs have already been started in Thailand and India, there are other, inexpensive destinations brewing as well with co-living, co-working platforms. This trend is really geared around the concept on how transformation comes from longer wellness experiences, but that is not always feasible with a full-time job. This concept is predicted to hit hundreds of destinations and could shake up the future of travel, wellness and work. 
8. The Fertility Boom
Recently, highly industrialized countries are seeing record-low fertility rates with both men and women experiencing a biological window of opportunity. The fertility care market today is filled with celebrities sharing their experiences with difficulty conceiving, apps, period trackers, platforms and more that work to make the idea of conception more enjoyable and possible at an older age. Even the fertility clinic has been transformed to provide a more relaxing spa like experience with champagne, hors d'oeuvres, concierge service and a decor that's more akin to a fashion boutique. Currently, women's health start-ups have secured over $1 billion in investment, and of that, 60% is focused on fertility or pregnancy. So, it's safe to say that femtech with be a future revolution. 
9. Groovy Tunes
Humans are hardwired for music, and there is no other stimulus that positively activates so many regions of the brain. Music as an intentional therapy is being reinvented with new technologies due to the uptick in scientific research identifying how music's structural properties impact the brain and biometrics such as heart rate and sleep patterns. From well-being playlists on streaming services to wellness being incorporated into concerts and audio-wellness festivals, wellness music is making big waves in many different ways. There are even meditation apps that are morphing into wellness music apps, which provide whispery, guided meditations for an all-wellness-music platform. 
10. Wellness Watchdogs
Wellness is a consumer industry that has evolved to fill the gaps that traditional medicine hasn't tackled yet. However, there are dangers in this vastly growing industry with baseless claims and "influencers" pushing potentially harmful products, which I think the spa industry can definitely understand. So, in 2020, expect to see "Wellness Watchdogs" rise to re-establish the distinctions between legitimate wellness approaches and hoaxes. There will be more call outs online and more companies self-policing especially with supplements, and it is even predicted that the government will step in on falsehood-in-wellness marketing. It's important for consumers to know and understand the crisis the wellness industry is currently facing with fact vs. fiction and science vs. belief, so 2020 will be the year that hard boundaries are set.