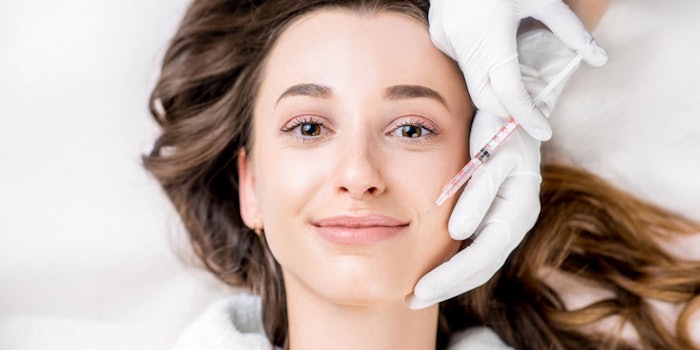 Yelp forecasted their predictions for major beauty trends to hit the market, or just gain popularity, in 2020. This site listed 10 treatments it thinks are going to top the charts and broke these trends into three main categories: anti-aging, salon treatments and products. 
"On Yelp, we're seeing a focus on preventative anti-aging procedures like Clear & Brilliant Laser Treatments, Lymphatic Drainage Facial Massages and Stem Cell Beauty Treatments. Where this year we saw microneedling and dermaplaning take center stage, next year Yelpers will be searching for the latest technology to keep their skin bright, glowing and wrinkle-free," stated Tara Lewis, Yelp trend expert.
1. Lymphatic Drainage
Lymphatic drainage facial massages are gaining popularity, with more people looking for a beauty and wellness treatment combined into one. These massages help to revitalize skin and give a more youthful appearance, which has captured the attention of many clients. Mentions of lymphatic drainage has increased by 36% in the last year, with Miami, Los Angeles, New York and San Jose having the most mentions. 
2. CBD in Beauty
While Yelp experienced a serge in CBD when it came to the food and beverage market, now they are seeing that 2020 will bring a surge of in the CBD beauty market. Apart from CBD being mentioned in beauty and skin care products, this ingredient is also becoming more widely mentioned in facials and massage treatments at spas.
3. The Botox Bar
While fillers are still plenty popular, people are becoming more interested in trying out Botox alternatives like Dysport, Jeuveau and Newtox. More importantly, people are seeking out these treatments in medspas that can get them in and out quickly.
4. Laser Hair Removal
Chains like LaserAway have made laser hair removal vastly more popular and, more importantly, more accessible. That's why mentions of laser hair removal have increased by 23% in the last year alone. 
5. Dip Powder Nails
Consumers are searching for treatments that are quick, effective and easy, which is why dip powder nails are tipping the scales in popularity since they last longer than average manicures, including gel manicures. In the past year, there has been a 67% increase in mentions of dip powder nails with the most mentions being in Richmond, Cleveland, Houston, Tampa and San Antonio. 
6. Brows, Brows, Brows
Much like we mentioned in our 2020 trends piece in our November issue, Yelp is also finding an increase in interest for Ombre Powder Brows as well as Browlamination. These more subtle brow treatments are expected to be very popular to the public in 2020, and mentions of Ombre Powder Brows increased 48% in the past year. 
7. Laser Facials
Laser facials were a top trend in 2019, and it looks like this trend was big enough that it isn't going anywhere. Fire & Ice Facials and Clear and Brilliant treatments is only continuing to rise in Yelp mentions and reviews. More specifically, mentions of Clear & Brilliant have increased 48% in the last year with the highest mentions being in Las Vegas, Los Angeles, Phoenix and San Diego. 
8. Stem Cell Beauty
Non-surgical alternatives to anti-aging is a top priority for Yelp users, which is why there has been a 47% increase in mentions of stem cells being included in reviews since 2017. Yelp is predicting that both topical and injectable mentions and uses in stem cell beauty will see a rise. 
9. Organic Beauty
While consumers become better educated on chemicals that can be included in skin care, they are searching for beauty products and treatments that are organic. Yelp predicts that more clean beauty chains will appear and more spas will begin to offer and showcase their organic and detoxing treatments. 
10. Spray Tans
Since 2010, mentions of tanning beds have steadily declined on Yelp. Meanwhile, terms like bronzing have been on the rise, leading Yelp to predict that spray tans are bound to make a comeback in 2020. Clients will specifically be searching for a natural, bronzed look so they can embrace a faux glow without damaging their skin.