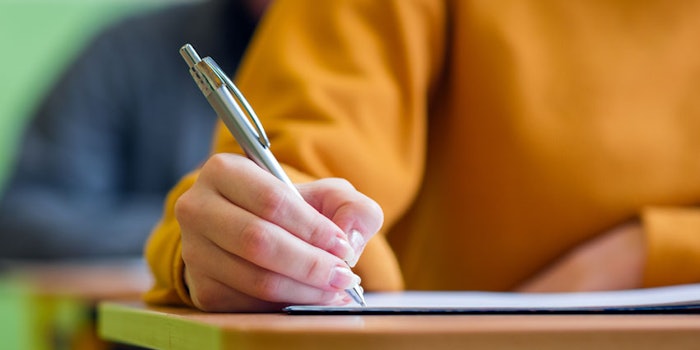 Face & Body Midwest is happening July 28-29, 2019 at the Donald E. Stephens Convention Center in Rosemont, IL. The Skin Inc. LIVE! Stage is coming back better than ever with demonstrations and presentations covering trends and hot treatments in the industry.
Sunday, July 28, 2019
We will have six demos and presentations on the Skin Inc. LIVE! Stage for Sunday, July 28, 2019. One of the presentations will include a CBD panel of three experts. 
Mastering the Holistic Facial, 11:30 am - 12:00 pm, Gina Marie McGuire
You won't want to miss this demonstration to see first-hand the immediate results of treating skin from a holistic approach. Gina Mare McGuire, founder Ginamarie Products, will show how to improve the health of skin through increasing vascular activity and discover what holistic really means.
Treating Skin of Color with Confidence, 12:15 - 12:45 pm, Mary Nielsen
The claim that everyone is beautiful is professed loudly and frequently by cosmetic brands, however, it should be validated by making services, treatments, and products available to all ethnic, cultural and racial backgrounds. In this class, Mary Nielsen, executive director Spectrum Advanced Aesthetics Institute, will have an introduction to Asian, East Indian, Latinx and black skin, and she will discuss how it's structurally different from Caucasian skin, how diseases and disorders present differently, what cultural knowledge will help you in a consultation, what treatments should you avoid and how should you approach skin of color.
Anniversary Power Panel: CBD in the Spa, 2:30 - 3:00 pm, Ali Starbuck, Erin Valker and Sherrie Tennessee
CBD has become more of a staple in the industry than a trend. Find out the benefits that CBD can bring to the skin as well as the spa. Filled with three experts, Ali Starbuck, lead esthetician Ruby Room Spa, Erin Valker, founder Seren CBD, and Sherrie Tennesse, education director SpaSOS, this panel will cover topics on whether CBD products are something that you should (or can) incorporate into your treatment menu and your spa in general. 
Revolutionary Treatment for Radiant, Youthful Hands, 3:00 - 3:30 pm, Camille Obadia
Join Camille Obadia, founder Camille Obadia Skin Care, to see how, in just 20 minutes, you can offer better hydration, circulation and reparation of aging hands. Watch this live demo to see the astounding transformation in person and learn all about how you can provide this treatment to your guests in their spa.
Microblading 101: Tips, Tricks and Techniques, 3:45 - 4:15 pm, Katarzyna Tansey

Join Katarzyna Tansey, owner OmSpa, to learn how you can simulate hair strokes to help clients who have sparse or no eyebrows. Also, learn about the OmSPA Microblading and Cosmetic Tattoo Academy courses for microblading and other cosmetic tattoo procedures to take your education on microblading even further.
Marketing "Must Dos" in 2019, 4:30 - 5:00 pm, Louis Silberman
Louis Silberman, owner CEO National Laser Institute, will show how you can jumpstart your business while keeping up with the times. The world has changed with how consumers find us and their expectations. Silberman will teach the "right way" to market on social media and other "must do" marketing tactics along with how to create a memorable client experience.
Monday, July 29, 2019
Monday will feature four speakers who are coming and showing demonstrations on everything from eye treatments to cryotherapy. 
Enhancing the Eyes with Add-on Treatments, 11:30 - 12:00 pm, Terri Wojak
Clients are continually looking for treatments to enhance the skin around the eyes, as they are the focal points of beauty on the face. Unfortunately, it is also the first area to show signs of aging due to the delicate skin. Terri Wojak, founder TrueU Education, will demonstrate add-on treatments for the eye area that can be easily incorporated into services. These specialty treatments will not only help with client satisfaction, but also help to increase revenue.
Self Care Made Simple, 12:15 - 12:45 pm, Sabrina Scottenhamel
Sabrina Scottenhamel, founder BeTouched Massage, will showcase five techniques to encourage a self-care routine. These techniques are a simple and effective way to add self care to your daily routine, and they do not take a lot of time or cost any money.
Wax That Tatt: Benefits of Tattoo Waxing, 1:45 - 2:25 pm, Cali VanAlest
Explore the benefits of waxing prior to a tattoo service. Cali VanAlest, training director Perron Rigot, will show how waxing can revitalize a tattoo and the benefits of waxing a tattoo. In this demo, be amazed at how waxing a tattoo will revive the ink right before your eyes.

Discover the Red Carpet Facial, 2:30 - 3:00 pm, Elizabeth Kapica
Elizabeth Kapica, CEO of Cryo-Generation, will discuss the benefits of the Pagani Cryo T-Shock and how to utilize it in the spa. Kapica will cover the sequencing of hot and cold from the wand head in the device which stimulates collagen and reinvigorates elasticity. Kapica will demos the Face Lift protocol, known as the "Red Carpet" facial, as we create with a more youthful and rejuvenated glow to the skin while gently lifting the fatty pads of the face.