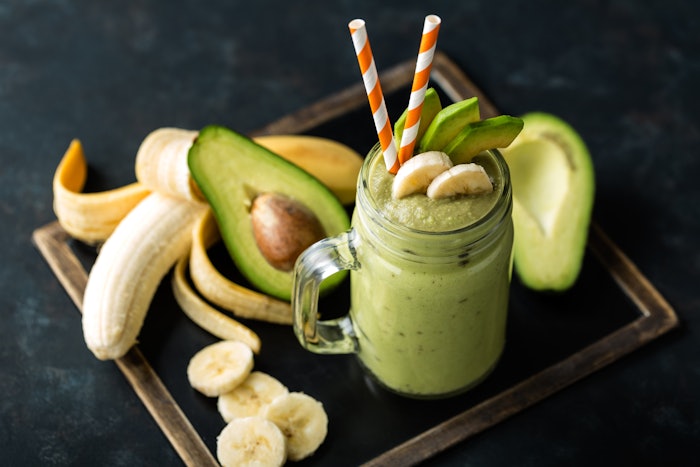 We all know the skin (and overall health) benefits of drinking water. This is why it is part of every homecare decision and why we offer it in delicious, refreshing flavors in the waiting areas of our spa facilities. But, what if that hydration could get a nutrition and beauty boost beyond some sliced fruit? Here are some beauty drinks that could benefit your clientele, either to serve in you spa or send home to clients to ensure they are staying hydrated and glowing.
Stress Less
Naturopathica may be known for their topical treatments, but did you know the company also offers tinctures, honeys and teas with wellness and beauty benefits? I had the opportunity at a recent event to sip the brand's Adaptogenic Stress Tea, and I was pleasantly surprised how it eased my worries. The tea combines lavender with chamomile, linden, oat straw, holy basil and schisandra. It is available by itself or in a Stress Relief Bundle with Oat Stress Relief Tincture and the Chamomile Calming Honey.
Hydration
If you are looking to enhance the spa water you already serve on property, consider the Water Infusion Drops by Pure Inventions. Offered in a variety of combinations, the Pure Beauty drops combine hyaluronic acid and vitamin C to hydrate the skin and enhance its health.
Immune Boost
Even when it is not cold and flu season, our immune systems can always use a boost. Osmosis Beauty has created the Immune Defense Elixir with this purpose. Its proprietary frequencies and healing combination of 24-karat gold and colloidal silver are said to neutralize disharmonies in the body caused by pathogens, viruses and toxicity.
Cup of Collagen
I was walking a tradeshow floor when Image Skincare first introduced its Yana Daily Collagen Shot. Apart from collagen peptides, the shots contain hyaluronic acid, antioxidants, vitamin C and biotin to improve hydration and elasticity to reduce the appearance of wrinkles. The taste is also reminiscent of an orange powdered beverage of my youth, making beauty supplements a pretty tasty proposition.
Acne Aid
Acne can be affected as much by what we put inside our bodies as what we put on our skin. With that in mind, Derma Drink was created with concentrated amounts of copper, zinc, selenium, vitamin A and vitamin E to strengthen the immune system and reduce inflammation to treat acne.