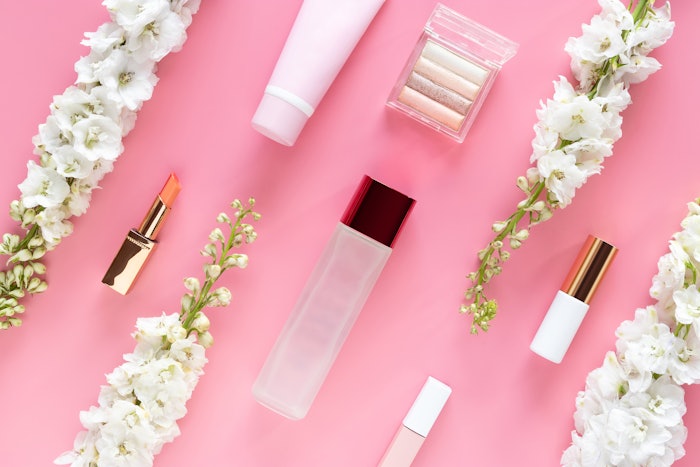 Sleepy wintertime is almost over, with the first day of spring quickly approaching (Mar. 20, 2022). Nature will awaken from its hibernation to once again show us its vibrant shades of green and impressive array of blooms. I know I am not alone in my love for flowers, so why not commemorate the vernal equinox by showcasing nature's budding wonders in your treatments, retail and décor. Here is some floral inspiration sure to set the springtime tone in any spa space.
Lovely Lavender
Cuccio's Lavender & Chamomile Manicure Cuticle Revitalizing Oil has a cult following for good reason. It conditions and moisturizes cuticles, while lavender and chamomile moisturize and calm.
Sunny Skin
Sunflower may not be a spring flower, but it sure brings about happy feelings (and great skin benefits). FarmHouse Fresh's Sunflower Honey-Butter combines sunflower seed oil and honey for a nourishing skin treatment that is rich in vitamins A, E and B.
Spring Sloughing
Need to perk up your facials and body treatments? Heaven's Melody Face & Body Exfoliator Brush should do the trick with it's fun flower shape and perfect springtime colors. However, this little tool is as functional as it is cute, removing makeup and dead cells from the skin while also being able to improve circulation and get rid of metabolic waste in body treatments.
Body Beautiful
Getting dirty never looked, and smelled so good. Biotone's European Rose Body Mud sources a sun-dried rose clay from Provence, France. This mud is combined with skin care ingredients such as wheat amino acids, beta glucan and rose centifolia to moisturize the skin and encourage cell renewal.
Fragrance Escape
For a spring fragrance journey with skin care benefits, look no further than Sothys' Nourishing Body Elixir in Cherry Blossom and Lotus Escape. This body oil nourishes the skin while it envelopes the client in its Japanese-inspired fragrance. Consider investigating the Sothys' Hanakasumi treatment protocol to put this oil into action.