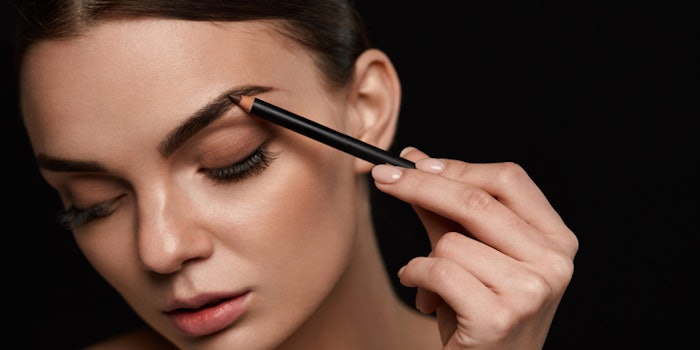 It's no secret that right now there are topics in our news media that are dividing people based on their opinion. There are certain issues that are tough to talk about and subjects that are dividing families and ending friendships. In this article, I will tackle one of the toughest–eyebrows.
Eyebrow trends change every season. The hard and exaggerated linear eyebrow we have seen on Instagram and reality television is not the trend in magazines or on the runway and red carpet, and many people are struggling with moving on. We're here to help. Let's look at a few modern ways to wear eyebrows for the upcoming year while looking at some fundamentals for brow makeup.
The Fundamentals
Eyebrows frame the eyes and add structure to the face. They provide expression and convey emotion. How we shape and fill in the eyebrows is essential to a great makeup application.  
When it comes to perfecting the eyebrow, understanding what each type of product does and how it works is essential. Pencils, powders and brow gels are not interchangeable; they each serve a very different purpose. Most people can not use one product because the brow is not flat. This year is all about dimension, so let's break down how and when to make your eyebrows look their best. 
1. You're A Natural 
As the infamous Insta brow releases it's angry and angular hold, au naturel brows are back and bigger than ever. Let your natural brow shape take center stage to give you a model off-duty look. You can add a touch of brow gel to give shape and fill in any bald spots, but this trend is all about embracing what you have. 
Pencil is perfect for filling in and shaping a brow quickly and easily. Pencils are waxy, so they sit on top of the skin. This adds volume to an eyebrow and helps it to look dimensional and not just painted on.
2. In Living Color 
In the last few seasons, the catwalk has been overrun by unexpected uses of bold color in hair and makeup. From city streets to models and major stars, hues of pink, blue, green and other gorgeous colors are amping up hair, eyeshadow and lips. Let the color trend continue by having some fun with your favorite shade to shape your eyebrows. Whether you match it to your hair or try a complimentary color option from your lipstick, the impact is far from natural and makes a statement. 
Whether you are filling in with a traditional brow shade like brown or blonde or adding some avant-garde tint, powders are ideal for adding depth to any eyebrow. Powder sets itself on the skin. It is great for pulling back a bushy brow or adding soft structure.  
3. Good Ombre 
Ombre may make you think of beachy hair, but as a brow trend, it's a subtle way to add depth, dimension and presence to a brow that is too short or misshapen. You can keep it subtle for a sexy brow or make it a bit bolder by adding a darker color to the arch. Start by sparingly filling in any sparse spots in the brows paying special attention to the arch. 
Brow gels are an excellent addition for eyebrow makeup this season. Brow gels can help to hold shape or add color to a brow. Senna's creator Eugenia Weston is the original brow guru having invented brow gels as well as being the brains behind the eyebrow stencil and designing the original small angled brush, which is everyone's brow favorite.

4. Fluff and Fold 
Taking texture into an eyebrow allows a makeup wearer to bring balance to their application. If you want to show off a smokey eye, bold lip or perfect liner, hard angular eyebrows can be a distraction. Fluffy eyebrows are a favorite in fashion right now. Untamed and bushy with a wild, wispy top they exist in contrast to Instagram favored brows, but this full brow look makes a major impact. 
Brow gels will help hold the shape and can add a soft tint by drawing in individual hairs, its the pro artist secret. Brow pens and pomades are excellent for drawing in a natural way. If you have bald spots or uneven growth patterns a quick line of either of these in the direction of your hair growth gives you a fuller finished look.