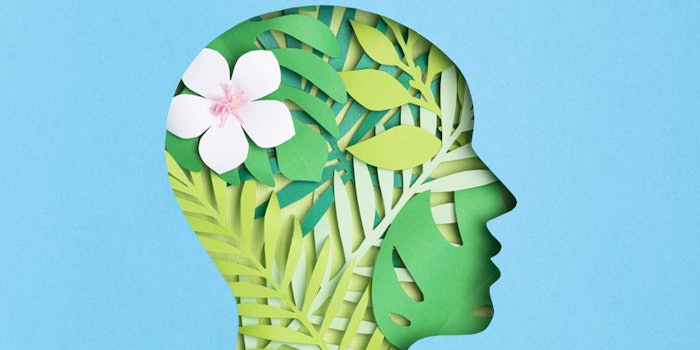 The WellSpa 360 Expo virtual event, taking place online September 21-22, 2021, is bringing an expansive amount of wellness education, which will also be available on-demand for registered attendees to enjoy after the event as well.
Day 1 will cover physical wellness, spiritual/mental wellness, financial wellness and beauty and personal care. Day 2 is going to be filled with supplier education sessions from the brands you love, covering topics from business management to setting up a glowing skin care routine for your clients.
1. Brighten Your Day and Your Skin...with the Great Awake Collection
Brittany Mason, regional trainer & educator at FarmHouse Fresh, Wednesday September 22, 2021 at 10:00 - 10:25 am
FarmHouse Fresh is a leader in Farm to Table spa treatments, growing organic extracts and crafting award-winning skin care from its hilltop ranch in McKinney, Texas. Join Mason as she dives deeper into the entire Great Awake Facial Collection and learn all the amazing brightening benefits to the newest Mighty Brighty products. Attendees will also learn about exclusive Partner Spa Perks, and the brand be revealing a site-wide Spending Pass that attendees can use at FarmHouseFreshGoods.com.
2. Manage Your Wellness Business Like a Boss with Vagaro
Matt Miehe, senior sales representative at Vagaro, Wednesday September 22, 2021 at 10:30 - 10:55
This brief demo will show attendees how Vagaro can streamline daily activities to give professionals more time for the things they enjoy. Miehe will discuss how to create a service or class, add resources like a room, book appointments, sell gift certificates and other products, set up packages and memberships, and market your business in several ways. Attendees will also learn how to create and share important forms with your customers, set up merchant services for credit card processing, and run reports that offer insights about how your business is performing—and even handle payroll!
3. Infection Prevention: Beyond the Headlines
Lara Storrar, corporate partner and events specialist at Virox Technologies and Matthew Buccioni, infection prevention and biosecurity specialist with Virox Technologies, Wednesday September 22, 2021 at 11:00 - 11:25 am
Infection prevention is everyone's business. While it may seem like an insignificant part of your day, disinfecting surfaces and tools between appointments is the key to keeping your clients and team healthy and safe. Germs don't stop at making us sick—just one infection can lead to bad reviews, or worse, a lawsuit. This presentation will equip you with the knowledge you need to avoid common disinfection mistakes in order to protect your staff, clients and your reputation.
4. Balancing Inflammatory Skin Conditions Internally
Diana M. Drake, board certified traditional naturopath, licensed esthetician, owner of DMD Natural Medicine Clinic, creator of Skin Naturopathics, Wednesday September 22, 2021 at 11:30 - 11:55 am
The goal of Skin Naturopathics is to balance skin conditions at the root cause, in a holistic and natural manner. The brand even claims that "if you are suffering from an inflammatory skin condition and have tried topical solutions or prescription drugs that don't have lasting effects then this is the system for you!" Join Drake as she walks attendees through how to incorporate supplements into your practice for holistically balancing acne, eczema, rosacea and dermatitis. 
5. Repair and Rejuvenate Compromised Skin
Shannon Esau, CEO and national educator of Rhonda Allison Skin Care, Wednesday September 22, 2021 at 12:00 pm - 12:55 pm
Do you have clients with sensitive skin? Resuscitate barriers in need of repair and bring back the glow to sensitive, irritated and compromised skin! This webcast is for anyone who wants to learn how to deliver healing, strengthening support, relieve sensitivities and restore skin to a beautiful, luminous glow. Begin the repair process today using some of the most advanced formulations on the market! Esau will cover topics including the Mandelic Repair Serum for healing rejuvenation, Retinal Repair for "A" vital nutrition and C-Repair Complex for stem cell restoration. 
Related: 5 Reasons to Attend the WellSpa 360 Expo
Make sure to REGISTER NOW for this event! Registered attendees will also be able to watch these sessions on-demand after the show.