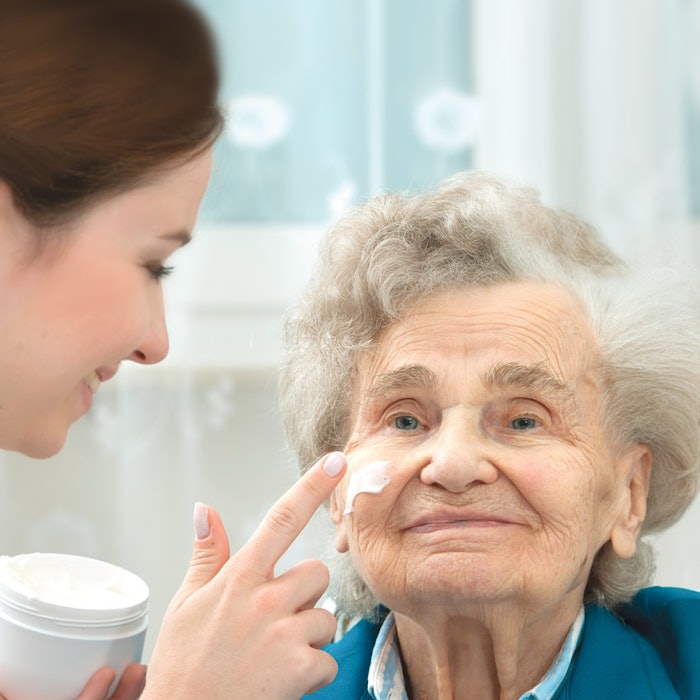 'Tis the season of holiday parties, stressed guests and the rush to 2016. In an effort to stay centered and within the true meaning of the holidays, give with your palms down and do not expect anything in return. Here are #10things to give with your "palms down" this season.
1. Surprise a regular.
Next time you see one of your familiar faces—barista, doorperson, crossing guard, child's teacher, neighbor, etc.—offer her a complimentary product. Most have never used a professional one and everyone can benefit from hand cream.
2. Honor the strong.
Honor a first responder by offering him or her a token of your appreciation, like a cup of coffee or a thank you. At the San Francisco Institute of Esthetics and Cosmetology, we invite emergency responders in for complementary services.
3. Help the sick.
Offer to speak to a group of cancer patients and care providers about changes in their skin, makeup tips and potential treatment options. Bring a hairdresser with you to discuss how to style hair with a wig or scarf. Offer stress relief with neck massages or other touch therapies.
4. Express positivity.
We all need more good news, and it feels good to say positive things. Write a thank you note or go online and write a positive review. Share the love, and you'll feel great.
5. Help the elderly.
Call your local senior center and offer your skills to seniors needing services (brows, light makeup, hand massages and skin treatments) before the holidays. Ask a hairdresser or the local beauty school to go with you for hair styling.
6. Thank your team.
Your reservation team is the first and last to have contact with your guests. Say thank you with a pre-holiday lunch and make sure to get them scheduled for holiday services so they'll look and feel ready for the upcoming season.
7. Help the less fortunate.
Donate products that you are not using or selling to your local women's shelter. They don't care if the packaging has changed or if the box is damaged.
8. Give to charity.
Host a beauty-a-thon with a local charity. Choose a day your spa is closed or generally slow and offer to donate a portion of the services and retail for the day to a local charity. These are great promotions for schools.
9. Help our furry friends.
Old linens (with holes and wax stains) can be donated to your local animal rescue.
10. Say thanks.
Challenge yourself to look everyone in the eyes and say "thank you." The number one thing most humans need more of is appreciation.