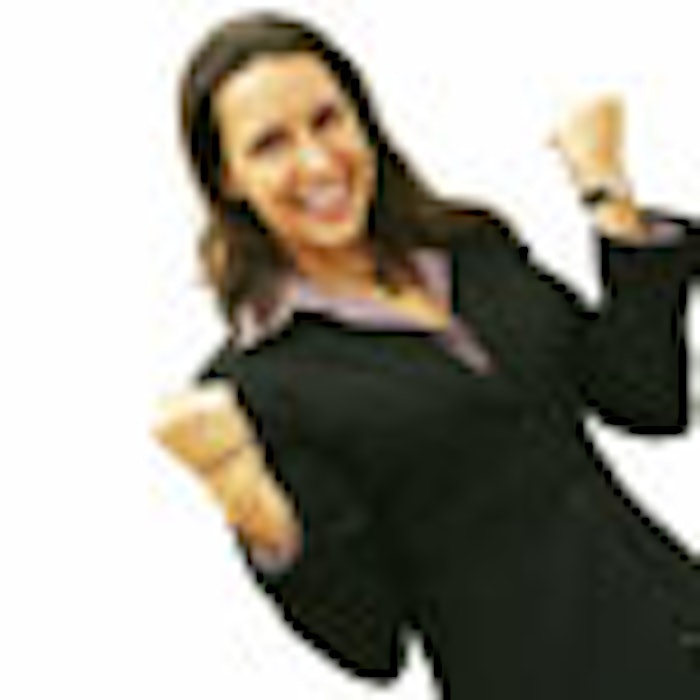 Every day, many skin care professionals arrive at work filled with low-level dread and resignation. The problem is that team members have nothing to believe in. When people are motivated by a cause, they'll work without stopping and without loss of energy. Their dedication to the cause will fuel them. The problem is, too many spas aren't animated by a cause at all—and their employees just live for the end of the week.
If your business isn't giving team members a cause—if the organization exists solely to create revenue, in other words—they won't be partners; they'll be foot soldiers.
Giving employees a power source—including servant leadership, cause-focused strategies and authenticity—is crucial. That cause should spark enthusiasm in consumers and dedication in team members. It should be an inspiring ideology that is intrinsically linked to the company's value proposition and competency.
It's this cause—this ideology—that powers strategic business transformation. And because the world is changing so rapidly, businesses have to transform themselves over and over again in order to keep up or lead markets.
Spas that want to survive and grow must find the insight to know what their clients value and are willing to pay for continuously. Winning skin care facilities transform themselves in order to transform the clients they serve. If you're ready to transform into an innovative, cause-driven, employee-and-client-inspiring facility, avoid the following six obstacles.
1. Ignoring the new principles of business transformation.Mission and money must go hand-in-hand. If you think of making money without thinking of the greater contributions to society, you will neither attract the right people nor make money in the long run. This is because people themselves are changing. Finding meaning at work powers the 21st century employee population.
2. Driving without a cause. Many skin care facilities have mission statements; yet many employees don't believe in them and never use them. What they need is a cause. A cause is a lasting theme; an architecture that supports the transformation of the greater environment. It has personal, rather than organizational, implications.
3. Ignoring symbolic value propositions. Clients symbolically attach to a product or a spa. They come to identify with the purpose of the product or spa, and what they represent. Organizations that are able to transfer and connect market momentum into value to clients will be very successful.
4. Overlooking transformational servant leadership.Transformational servant leadership:
Is based on service rather than hierarchical controls—leaders believe in something greater than themselves;
Doesn't have sharply defined leaders and followers—leaders lead when it's appropriate and follow when it's appropriate; and
Involves project-centered self-leaders who partner with one another when needed.
5. Mistaking capability for strategic competency. Capabilities are what you can do for clients. Competence is the unique recipe of your capabilities, and what your facility can do better than other spas consistently. Being good at one key capability is not sufficient—unless it is nonreplicable.
6. Expecting flawless execution without a performance platform. There are two categories of performance management corporations must master: human (inspiring, organizing work, people performance and incentives) and corporate (analytics, systems and methods around the financial, operational, client and strategic outcomes, and outputs). To execute well in the second category, a company must have capabilities in four areas: monitoring, measurement, management and direction-setting. As if that weren't complicated enough, companies must be able to strike a careful balance between surviving today and investing in tomorrow.
It is possible for skin care professionals to transform themselves, their spas and their clients, to make money, to keep their collective soul, and to give the people who do the work a real reason to come to work.
Mohan Nair is chief innovation officer of a health plan in the Northwest/Mountain region. He is currently chairman of the board for the Oregon Alliance of Independent Colleges and Universities, a member of the executive leadership team for the American Heart Association, and a board member for the Big Brothers Big Sisters Association Columbia Northwest. Nair is also the author of Strategic Business Transformation: The 7 Deadly Sins to Overcome (Wiley, 2011).