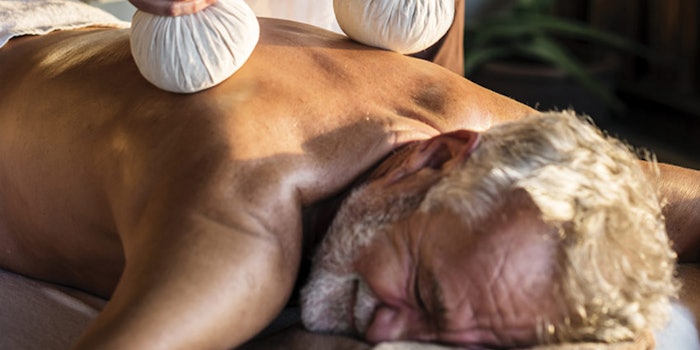 It is vital to consider your audience's desires and behaviors when creating your service menu. Defining your audience can be a challenging exercise. No worries, as there are tools and research available to help you craft services and their descriptions in a way that entices your intended clientele. You have probably heard the words "millennial" or "baby boomer" at least a few times, but have you ever thought about targeting these groups with services on your menu? Multi-generational marketing is a useful tool when developing new treatments or advertising campaigns. Factoring in the different characteristics and behaviors of the generations should make it easier to build relationships, gain trust and close business.1
The attitudes of older age groups paired with the surrounding political and cultural climate greatly shape the interests and purchasing behaviors of those who lived through that time period. For example, baby boomers are frequently credited for the perceived entitled demeanor of millennials. Reviewing generational research along with statistics of your local market can help you tailor treatment options to your clients' needs. As marketers and business professionals, we can use these unique identifiers to maximize our communication efforts and create lasting relationships with our customers. Potential clients will be more likely to book with a business that understands them and shares their values.
The Silent Generation (1927-1945)
Save your new technology and fancy machinery for the younger crowd. The silent generation values reliability and will be most attracted to treatments that are "tried and true." Featuring a service like the ever-popular European facial, or a similar treatment that is widely known, is a key for success. Trust and credibility are other meaningful values to emphasize when marketing to this group. It's helpful to showcase your credentials and years in the industry. Freelancers or solo estheticians should include a section on the back of their menu that briefly describes their experience. Larger spas can express their credibility through their years in business or through their founder. It's best to limit this section to three sentences or less.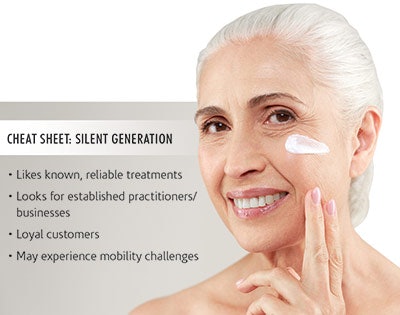 As customers, the silent generation has proven to be loyal patrons to businesses that consistently provide quality services. However, I wouldn't tie up a great deal of valuable real estate on your menu speaking to this group. Other priorities and roadblocks such as health and transportation may prevent them from making frequent visits.
References
Keep Reading in the Digital Edition:
Loving this content so far? See the other 6 ways to increase your nail revenue by checking out our digital edition!