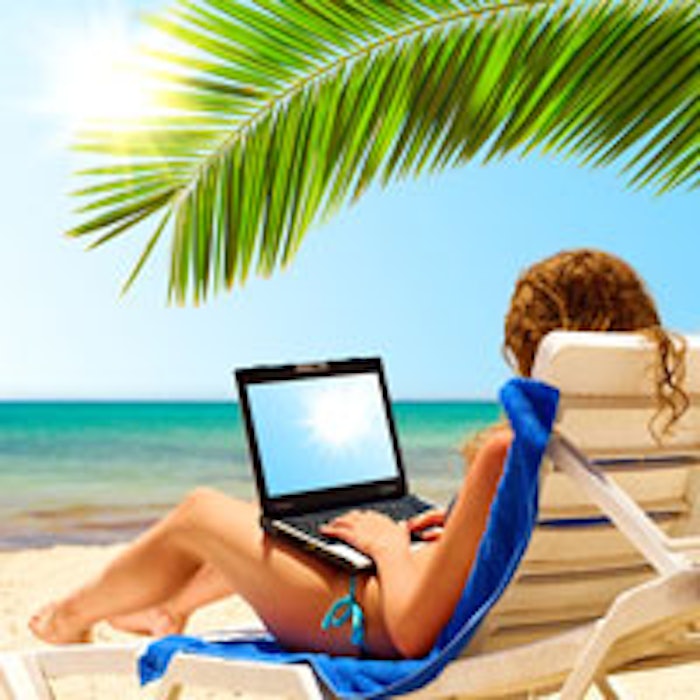 The certifying group of the Medinail Learning Center online programs, the American College of Foot and Ankle Orthopedics and Medicine (ACFAOM) is now requiring MLC graduates have continuing education (CEs) every two years. The new CE requirements are designed to support these graduates in new and updated information. For that reason, CEs will now be required beginning this year.
MLC offers nail technicians and cosmetologists online certification programs, the Advanced Nail Technician and Medical Nail Technician Programs, to support these professionals in stepping up to another level of success and safety in their services. MLC graduates are trained to work safely on clients who suffer from chronic illnesses such as diabetes, heart and circulatory conditions and other illnesses, many of whom are not currently going to safe salons and are in danger of injury or infection.
The requirements of this year will be as follows: All ANTs and MNTs that graduated before October 1, 2013, will be required to move through their certificate program again before September 30th of this year. Attendance will be free, no charge, and it is the standard requirement for every graduate. There will be a 20 question quiz for each retaken program (ANT and MNT) from the newer information in the programs. The CE quizzes will be online and will be available by July 15th. The requirements for this year are as follows:
ANT graduates will go through the ANT Program and take the CE quiz designed for that program; and
MNT graduates will go through both the ANT and the MNT Programs and take both the CE quizzes.
Those who do not move through the course before September 30th will have their name removed from the graduate list. Between September 30th and December 31st they can pay $25 to MLC to review the course, take the quiz(s) and to be placed back on the graduate list. If they have not completed the requirements by January 1, they will have to pay $50 to perform the appropriate task, as above, and apply to be reinstated. If you have questions on these new requirements, call Spalding at 423-805-7966.
"This requirement will be in our programs from now on in a timeline of every two years," says Robert Spalding, DPM, Chattanooga, TN, co-owner and founder of MLC. The future timeline for these CEs will be bi-yearly, due September 30th, meaning the next CEs will be due September 30, 2016. There will be many new ways to attain your CEs after the current term, including new mini courses and webinars.
"The ACFAOM is requiring us to do this and we must do it immediately," says Dr. Spalding. Records will be kept and reminders will be sent out to graduates in each renewal year. There will be no exceptions to this requirement.
"Sadly, a few graduates will not receive this announcement because they have not kept their contact information current with MLC. "It is the responsibility of all graduates to keep their information current," says Janet McCormick, co-owner and author of the MLC Programs. If the deadline is missed due to contact information that is not correct, the person's name will be removed from the graduate list; MLC will not offer any exceptions to the requirements.
Medinail Learning Center has online only programs training nail technicians to work safely with both well and chronically ill clients. Three programs are offered: the Certified Advanced Nail Technician(ANT-C), the Certified Medical Nail Technician Program (CMNT), and the Certified Clinical Podiatric Medical Assistant Program (CCPMA). The CMNT and CCPMA are endorsed by the American College of Foot and Ankle Orthopedics and Medicine, an educational affiliate of the APMA.