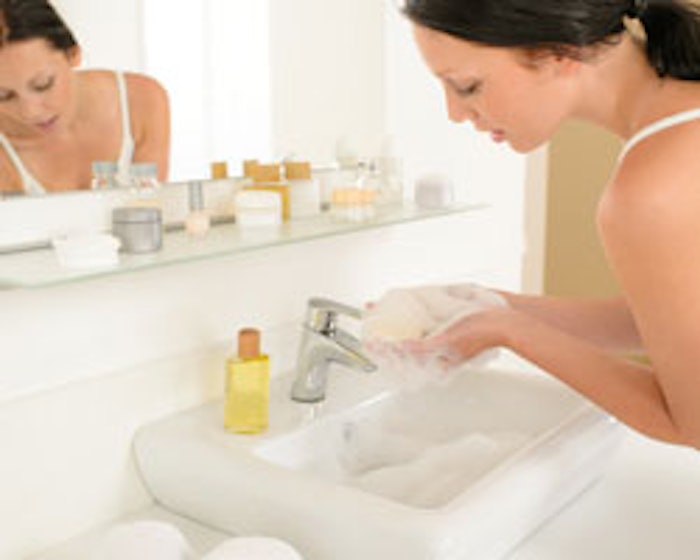 The state of Illinois has become the first state in the United States to ban the sale and manufacture of personal care products containing microbeads. Introduced through Illinois legislation bill SB2727, which was signed into law by Illinois governor Pat Quinn, the new law aims to prohibit the manufacture of such products by the end of 2018 and the sale of the products by the end of 2019.
Often used in exfoliating and scrub skin and body care products, as well as occasionally in toothpastes and other beauty products, synthetic plastic microbeads have come under fire due the pollution threat they pose to waterways. Environmental experts pointed out the beads can build up and poise a danger to wildlife, as well as potentially giving off toxic chemicals.
In a statement, Governor Quinn said, "Banning microbeads will help ensure clean waters across Illinois and set an example for our nation to follow. Lake Michigan and the many rivers and lakes across our state are among our most important natural resources. We must do everything necessary to safeguard them."
Other states, including New York and California, have recently considered similar legislation that bans the use of such microbeads in beauty products, and the Personal Care Products Council helped work on the Illinois legislation. In statement, the Council said, "We urge policy makers who are considering similar legislation in other states to review the work we have accomplished in Illinois with all sectors of the business community."
Reportedly, some environmentalists have questioned the long rollout in Illinois, and the beauty industry, which found issues with such legislation in other states, previously worked to push back the proposed timeline of such an implementation in California. However, several major beauty industry companies and suppliers have begun to offer and switch to more natural scrubbing and exfoliating alternatives than synthetic plastic microbeads.