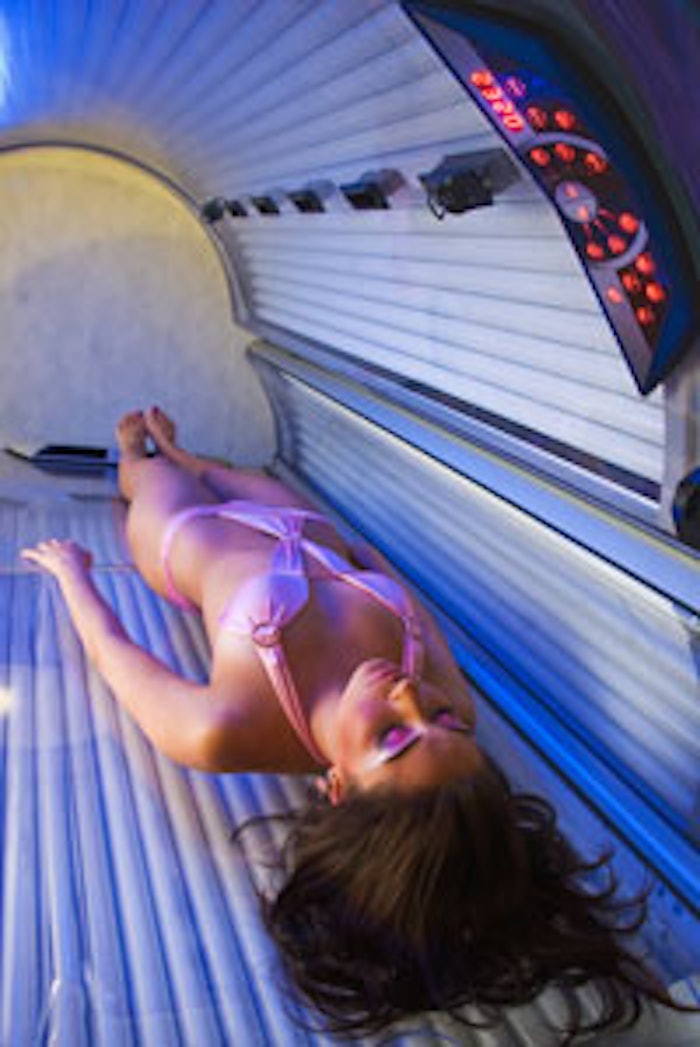 Louisiana has sent a strong message to young people that indoor tanning can be dangerous to their health by passing a law that bans minors under the age of 18 years old from using indoor tanning devices. Louisiana is the ninth state that has instituted a ban on indoor tanning for minors under 18.
"Melanoma incidence rates have been increasing for the last 30 years, and the American Academy of Dermatology Association is pleased to see that another state has recognized the risks associated with using these dangerous devices," said board-certified dermatologist Brett M. Coldiron, MD, FAAD, president of the American Academy of Dermatology Association (AADA). "The AADA applauds Louisiana for taking this significant step in protecting its youth from melanoma, the deadliest form of skin cancer, and non-melanoma skin cancers. Prevention is the key to reducing this alarming trend in melanoma incidence rates, and we need to continue to educate the public about the risks of indoor tanning and encourage healthy decisions to help prevent skin cancer."
Legislation prohibiting the use of indoor tanning beds by minors under 18 passed the Louisiana legislature unanimously and was signed into law by Governor Bobby Jindal. The law will go into effect on August 1.
Support for the ban was provided by the AADA, AIM at Melanoma, the American Cancer Society—Cancer Action Network, the American Society for Dermatologic Surgery Association, the Dermatology Interest Group, Louisiana Academy of Family Physicians, Louisiana Dermatological Society, Louisiana State Medical Society, Louisiana State University Medical School, and the Ochsner Health System.
More than 3.5 million skin cancers in more than 2 million people are diagnosed annually. It is estimated that one-in-five Americans will develop skin cancer in their lifetime and more than 750 new cases of melanoma will be diagnosed in Louisiana in 2014.
Visit the SPOT Skin Cancer website—www.spotskincancer.org—for more information.