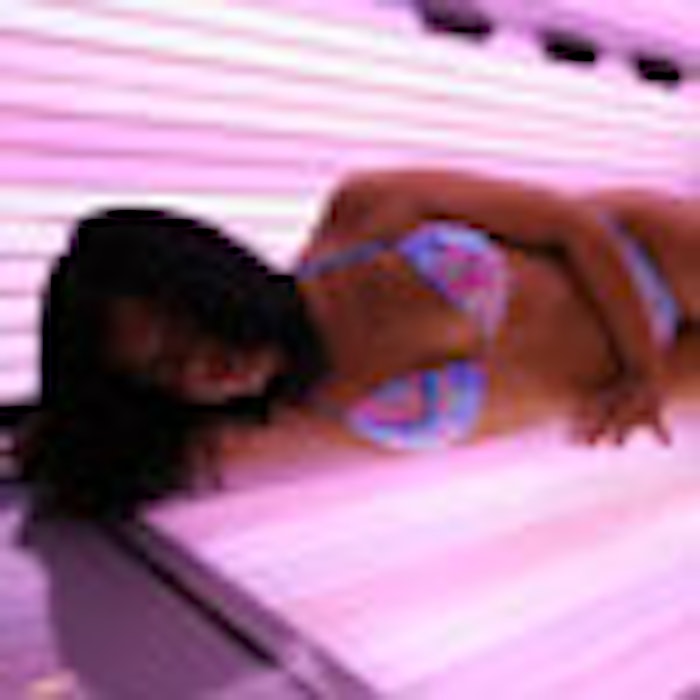 Tanning beds, which the International Agency for Research on Cancer lists as one of the most dangerous cancer-causing substances, will be illegal for California minors to use come January 1.
California Governor Jerry Brown signed California bill SB 746 into law, making it the very first ban in the country on indoor tanning for persons younger than 18.
"Tanning is like smoking, we know what the cause is. We protect our minors from cigarettes. This is the same thing. As many as 40% of 17-year-old girls are exposed to tanning beds, and we need to protect them," says Darrell Rigel, MD, skin cancer expert and member of the American Society for Dermatologic Surgery Association (ASDSA). "We hope this will help girls form healthy habits and decrease the rates of melanoma in women especially."
Melanoma is the No. 1 form of cancer in people ages 25-29, according to the Skin Cancer Foundation. Rates for melanoma in this age group are seven times higher for women, the primary factor being the use of tanning beds, says Rigel.
The American Academy of Dermatology expressed support for the law in a statement, noting that use of tanning beds sharply increases the risk of melanoma, the most deadly form of skin cancer. A recent study from the University of Minnesota's Masonic Cancer Center and School of Public Health shows that people who use any type of tanning bed for any length of time are 74% more likely to develop melanoma, and frequent users of indoor tanning beds are 2.5-3 times more likely to develop melanoma, than those who never use tanning devices.
From Women's Health