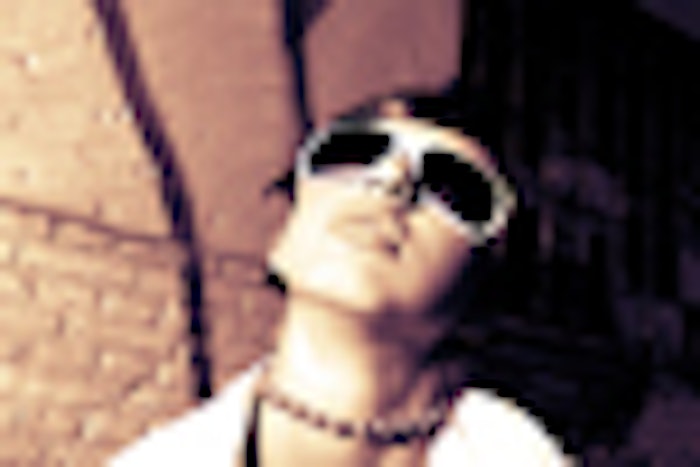 Only on SkinInc.com: Commentary from Jennifer Wild, DO, of PCA Skin follows this article explaining how to convert clients who love tanning beds into those who embrace healthy skin.
In a new policy statement issued this week, the American Academy of Pediatrics (AAP) said it supports legislation that would bar children from using tanning beds or other artificial tanning devices.
Stricter regulations are currently being mulled by the U.S. Food and Drug Administration (FDA). An advisory panel to the FDA has already advocated barring minors from using tanning beds, or at least requiring parental consent. The FDA is not bound to follow the decisions of its advisory panels, but it usually does.
"Pediatricians should support and advocate for legislation to ban access to tanning parlors for children younger than 18 years," the AAP said in its policy statement on ultraviolet radiation, published in the March issue of Pediatrics.
In the article, the AAP noted that "the intensity of ultraviolet-A radiation produced by large, powerful tanning units may be 10 to 15 times higher than that of the midday sun," but nearly a quarter of white teenagers aged 13 to 19 reported at least one visit to a tanning facility, according to one survey.
The AAP also noted that other organizations, including the World Health Organization, the American Medical Association and the American Academy of Dermatology, already support such a ban.
And in a statement issued Friday, Thomas Rohrer, MD, secretary of the American Society for Dermatologic Surgery (ASDS), said his group "enthusiastically supports" the AAP's advocacy for a ban on tanning bed use by minors.
"Many parents may not be aware that melanoma is the most common skin cancer in children, followed by basal cell and squamous cell carcinomas," Rohrer said in a news release. "In addition, only six severe sunburns in a lifetime increase risk of melanoma by 50%."
Apart from the tanning bed recommendation, the AAP also advised that parents begin to educate children about UV protection from an early age, especially kids at high risk for skin cancer, such as fair-skinned children who freckle or sunburn easily, or children from families with a history of melanoma. Wearing proper clothing and hats is also encouraged, as is applying sunscreen and wearing sunglasses. Infants younger than six months should be especially shielded from the sun, the AAP said.
Doris Day, MD, a dermatologist at Lenox Hill Hospital in New York City and member of the ASDS, applauded the AAP's move to support the tanning bed ban for minors.
"A review of seven studies found a statistically significant increase in the risk of melanoma in those who had been exposed to UV radiation from indoor tanning before the age of 35," she noted, and "studies have demonstrated that exposure to UV radiation during indoor tanning damages the DNA in the skin cells."
Day also said that "on an average day in the United States, more than 1 million people tan in tanning salons. Of the customers, nearly 70% are girls and women, primarily 16 to 29 years old."
February 28, 2011, Yahoo! HealthDay News
Jennifer Wild, DO, gives SkinInc.com tips on how to help change the minds of your clients who love their time in the tanning bed.
Evidence linking melanoma—the most dangerous form of skin cancer—to tanning bed use has grown considerably, and it is crucial that every skin care professional educate their clients about the dangers of tanning bed use. It is not an easy task to convince regular tanning-bed users to embrace their fair skin color and discontinue their current tanning habits completely. When discussing this with your clients, provide literature from reputable sources, such as the Skin Cancer Foundation, reference photos of the various forms of skin cancer and then, if it is clear the client is committed to the idea of bronze skin, suggest some alternatives, such as self-tanning lotions or sprays. By doing this, patients won't get defensive and feel as though you just want them to spend their money with you, rather than at the tanning salon down the street.
In addition, many manufacturers of clinical skin care products will not allow their products to be sold where tanning is offered. According to the American Academy of Dermatology (AAD), self-tanning lotions or sprays are the most effective sunless products available, offering a safe and profitable option for your business. If you choose to offer any tanning services, self-tanners and spray tanners are the best options. Today's tanning lotions are much more sophisticated than those first available in the 1960s, and offer a wide range of color, from a very light glow to a dark tan. These types of tanning products take a little longer to produce the desired effect, which will work for the clients who prefers a gradual tan, while a spray tan works instantly and is more suitable for clients who wants color for an event that day. Dihydroxyacetone (DHA)—the active ingredient in most tanning lotions and sprays—is a colorless sugar that causes a color change when it interacts with the dead skin cells in the stratum corneum. As the stratum corneum is shed with normal cell turnover, so is the tan. Because shedding is continuous, both of these methods require regular maintenance and will bring a continued stream of revenue all year long.
Be sure to inform your clients about the importance of sunscreen use in conjunction with sunless tanning products. Having a darker color to the skin does not mean more protection from the sun, and DHA, while safe, can produce free radicals when exposed to UV rays. By offering broad-spectrum sunscreen products that are formulated with antioxidants, both of these concerns are addressed.
Educating your clients about the dangers of UV exposure and offering tanning alternatives will not only maintain their loyalty and their skin health, but may also save their lives.