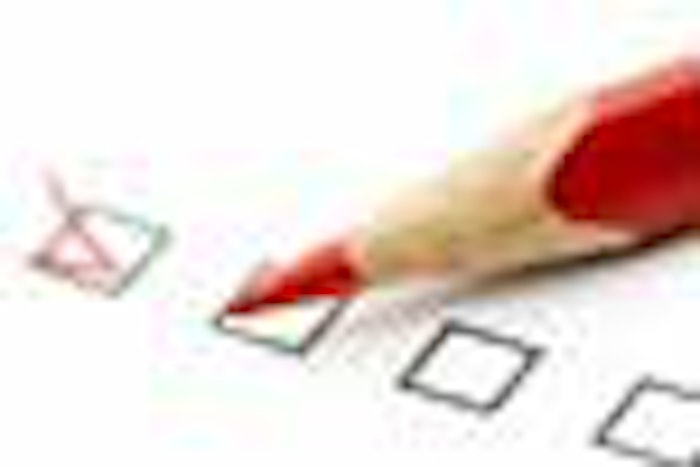 Only on SkinInc.com: Commentary from Susanne Warfield of the NCEA follows this news item explaining how crucial it is for spa professionals to stay active in the regulation of the esthetics field.
The Professional Beauty Association and National Cosmetology Association opposes the proposed New Hampshire House Bill 446-FN. The bill seeks to repeal the regulatory boards and authority for licensure or certification for the cosmetology, esthetics and barbering fields. Passage of the bill would have a severely detrimental impact on thousands of employed licensed professionals and more than 3,016 salon/spa establishments, as well as potentially putting consumers at risk.
Proper education and licensing of the cosmetology profession by the state is essential to ensure the welfare of the general public. Ensuring core knowledge and competency in areas such as bacteriology, sanitation, anatomy, chemistry and health is absolutely necessary to maintain confidence in the profession and safety for the consumer.
"Without certification, any individual could perform these services on the public and there would be no way to ensure individuals have the necessary training and competency," says Myra Irizarry, government affairs for the PBA/NCA.
"This law would put the livelihoods of thousands of licensed beauty professionals in New Hampshire at risk, threaten the safety of our customers and damage the reputation of an entire industry," says Laurie Ashe, owner of Hair Colour Concepts in Portsmouth.
Spa professionals and members of the public voice should actively voice their opposition to HB 446-FN. Click here to oppose this measure.
Susanne Warfield tells SkinInc.com how how crucial it is for spa professionals to stay active in the regulation of the esthetics field.
In an effort to make New Hampshire a more business friendly state, a recent bill submitted to the New Hampshire legislature (HB 446-FN) has focused on lowering taxes and decreasing government regulations. In a recent article in the Concord Monitor Republican Representative Neal Kurk stated that professions, including esthetics and landscape architecture, put a question in his mind about whether or not there's any public safety benefit for having these as licensed professions. He went out to say that the cost of regulating professional licenses vs. the benefit of public safety does not seem to matter. From a professional licensed esthetician standpoint, you don't want to go around saying that you are putting consumers at risk. However, if anyone will be able to call themselves an esthetician and have no verifiable training or licensure--that will most certainly put you out of business. So much for being a business friendly state.
So, if you are a licensed esthetician in New Hampshire and locate your legislator. Tell your legislator that as a licensed esthetician in New Hampshire, you will lose your business if unlicensed individuals are allowed to practice esthetics in your state. Consumers will be put at risk of chemical burns and improper use of hair removal devices will scar clients for life.
Make your voice heard before the committee meeting on February 22, 2010.
10 Things Spa Professionals Can Do to Protect Their Future
Protecting your future as a spa professional is not just about making money. Know what your professional licensing, state regulatory boards and legislators are doing. 
Bookmark your state regulatory board's website in your browser (Editor's note: This information can be located on Skin Inc. magazine's website) and check it monthly for: Board meeting dates to attend; contact information and bios for your state regulatory board members; Board minutes if you didn't attend the last meeting; press releases to review if available; and, biannually, download and review rules, regulations and statutes (be sure to check for revisions and dates).
Sign up (if available) to receive your state regulatory board e-newsletters and bulletins.
Join a state or regional association to network with esthetician licensees in your state.
Join a national coalition for standardized political advocacy and get involved.
Be sure you are a registered voter.
Meet your state's elected officials and educate them (and staffers) about what an esthetician is; consider giving them a results-oriented facial.
Ask them to alert you of bills regarding esthetician licensing, such as HB 446.
Find out how your state legislature is structured, and learn how bills can be introduced into your senate or house.
Get nationally certified and be better prepared for the future.
Understand the big picture. As important as it is for you to know what is going on in your state, learn what national advocacy issues will affect your licensure if you want to move to another part of the country.