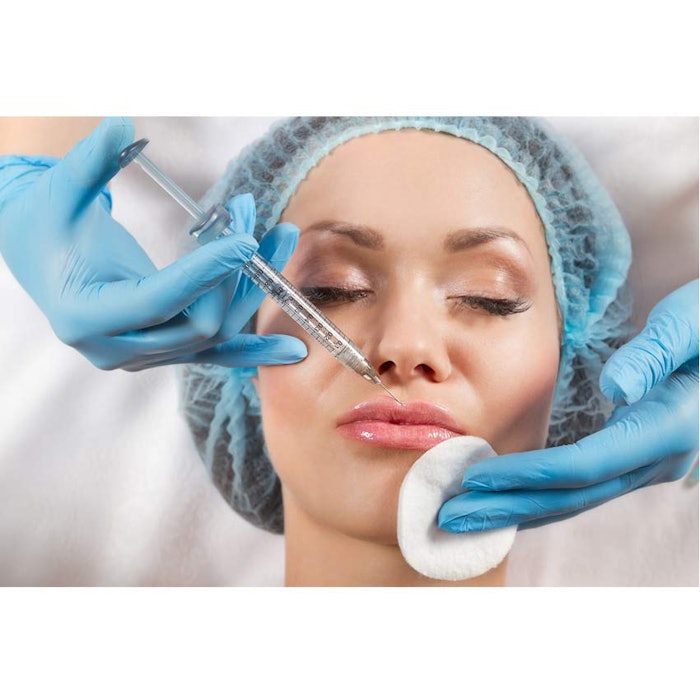 There's some good news for medical spas that offer lip augmentation procedures: Allergan said the company has received U.S. Food and Drug Administration (FDA) approval to market Juvederm Ultra XC for injection into the lips and perioral area for lip augmentation in adults over the age of 21.
The new indication of this filler can reportedly last up to one year. In clinical trials of Juvederm Ultra XC, it said the majority of subjects reported improvement in the softness, smoothness and natural look and feel of their lips through one year. In clinical trials, 79% of subjects showed a meaningful improvement in lip fullness three months after treatment. Additionally, more than 78% of subjects reported an improvement in their overall satisfaction with the look and feel of their lips at one year after treatment.
"I often see patients who have thin lips or lips that have become thinner over time. When discussing lip treatment with patients, they most often express concern over being able to achieve a natural-looking result," said Dr. Suzanne Kilmer, board certified dermatologist, clinical trial investigator and director of the Laser & Skin Surgery Center of Northern California.
"This is why I am very pleased that Allergan has conducted additional research to receive FDA approval of Juverderm Ultra XC for this new indication."  
Juvederm Ultra XC is a smooth gel formulation made up of a modified form of hyaluronic acid (HA), a naturally occurring sugar found in the human body. The role of HA in the skin is to deliver nutrients and help the skin retain its natural moisture and softness. The gel formulation also contains a small amount of local anesthetic (lidocaine), which helps to improve the comfort of the injection.
According to the American Society of Plastic Surgeon's 2014 Plastic Surgery Statistics report, procedures using hyaluronic acid soft tissue fillers, such as Juvederm Ultra, Juvederm Ultra Plus, Perlane, Restylane and Prevelle Silk, are on the rise. Procedures using hyaluronic acid fillers reached 1.80 million in the U.S. in 2014, up 8% from a year earlier.