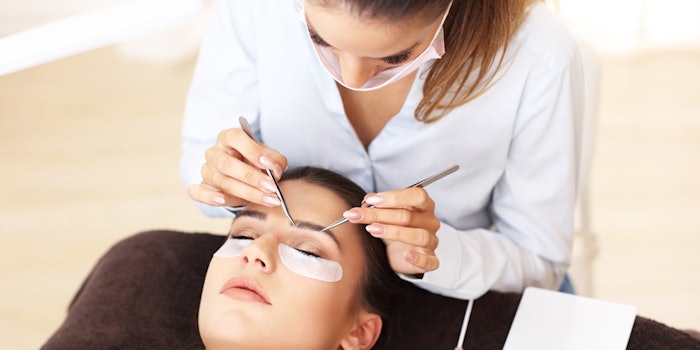 The State of Indiana has introduced House Bill 361, an act to amend the Indiana Code concerning health and would "adopt reasonable rules to ensure the sanitary operation of facilities where eyelash extensions are applied" according to the Indiana General Assembly.
Related: Indiana Proposes Bill to Dereg Beauty Pros
Currently, a person can become a licensed esthetician after meeting specific requirements such as age, graduating from a licensed training facility, receiving a minimum of a 75% on an exam for applicants and paying their fees, according to Indiana Daily Student. 
The new bill states that those applying eyelashes must:
complete a minimum number of hours of education or training specified by the state department of health in the practice of applying eyelash extensions,

complete safe health practices for the application of eyelash extensions,

receive certification or a similar recognition recognized by the state department of health,

establish requirements ensuring that facilities in which eyelash extensions are applied are sanitary and safe for members of the public. 
This bill was returned to the Senate without amendments on March 31, 2021 and no further action has occurred.