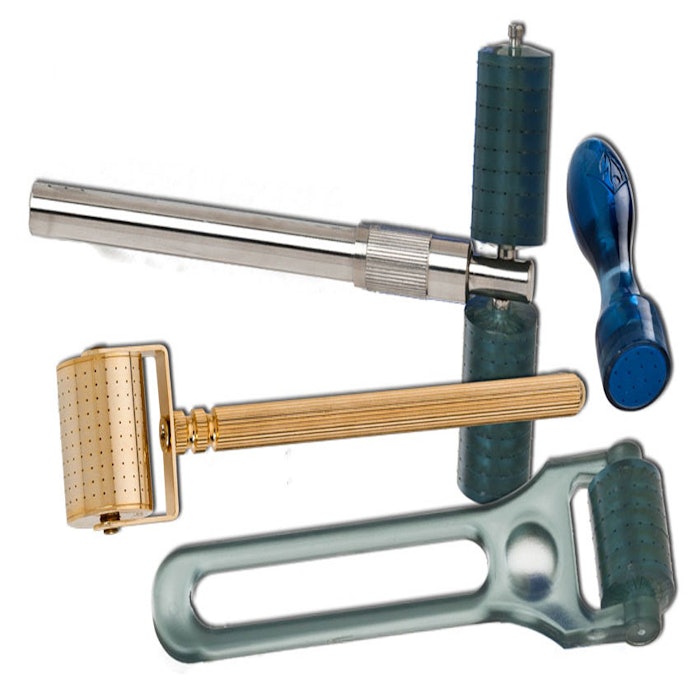 By now, most estheticians have been bombarded with a myriad of information about skin needling. First, let me start off by saying that we are advocates of skin needling, finding it to be an efficacious process for improving the appearance of fine lines, wrinkles and scars. However, using needling devices in the United States is fraught with legal issues.
The U.S. Food and Drug Administration (FDA) has clearly designated any instrument with needles longer than 0.3 mm a Class Two or Class Three medical device, whether manual or motorized, as they affect the form and function of the body.1-4 They cannot be classified or called Class One no matter the justification. There are no microneedling devices that have been approved or cleared for use in the United States, so an application has to be filed for an approval. To the best of our knowledge, no microneedling device has yet to be cleared for use.
Only if a microneedling device has needles less than 0.3 mm and only makes cosmetic claims, can it be used by the esthetician. If a device has needles less than 0.3 mm, but makes medical claims, that device is also not approved for use or sale.
The FDA has taken action against several companies to cease and desist from selling unapproved devices.1, 2 It is a common misconception that companies or distributors that have not been subject to FDA action are legal, but that is not the case.
The other misconception asserted by some is that an FDA registration makes a device legal. Nothing can be farther from the truth. Obtaining a registration number does not mean it is legal to sell or use. To be legal, a device has to be cleared for sale by the FDA, and anyone selling needling devices longer than 0.3 mm should be able to provide such proof.
The United States is a litigious society. Therefore, be careful what you purchase and use. Seek out the facts and verify it to protect yourself, your practice and your clients.
References
1. www.fda.gov/ICECI/EnforcementActions/WarningLetters/2013/ucm342779.htm
2. www.fda.gov/iceci/enforcementactions/warningletters/ucm429899.htm
3. https://www.accessdata.fda.gov/cms_ia/importalert_244.html
4. http://www.fda.gov/MedicalDevices/DeviceRegulationandGuidance/