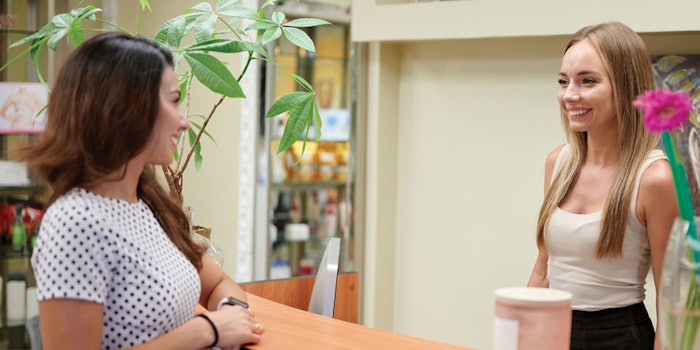 Inhale health and prosperity. Exhale doubt and anxiety. Let's get back to great customer experiences and treatments. Here are #10things you can do to create a space that is healthy, safe and full of good vibes!
1. Get Barbacide certified online.
I know you have a license and know how to disinfect, but take a refresher course, print out the certificate and show your guests you are committed to following disinfection guidelines.
2. Remember your beauty school textbook.
Milady is also offering a free (normally $19.95) two-hour infection control course through June 30.1
3. Ask your product vendor for suggested protocols.
Dermalogica is offering a complimentary "clean touch certification" to all skin therapists, regardless of product affiliation.
4. Review costs.
Adding additional personal protective equipment (PPE) such as gloves, face shields, face masks, paper aprons, disposable headbands and sanitation wipes as well as additional laundry costs may increase the cost of the service.
5. Team trainings.
How will you create momentum and compliance with your safety protocols? Create an agenda for your meetings, use demos and offer hands-on training to ensure your team understands your policies.
6. Make the changes obvious.
Create spa signage that speaks to your cleanliness upgrades.
Tip: If you remove testers from the waiting area, let clients know how they can sample products.
7. Pre-appointment consultation.
Consider interviewing guests before they come in with a series of health status questions. Confirmation emails can also remind them to come healthy.
8. Adjust appointment bookings.
Appointments on the hour may not be possible. Practice and time yourself to see how much time is needed to completely disinfect the room, including door handles, tools, etc.
9. Revisit your cancellation policy.
If a client is sick and you don't want them to come in, consider thanking them for canceling and waiving the fee.
10. Use action words.
Use words and phrases like "When we are open full time," "I'm happy we are focused on better sanitation," "Our goal is to keep everyone healthy and safe," "Thank you for being understanding of our waiting room policy" and "We will come back stronger." Write it down and say it out loud. We need to focus on the positive and how we will move forward happier and healthier.
Take care of yourself and be kind to each other. Work with your community and support your local businesses. We are #InThisTogether! It has been my pleasure to write this monthly article with Skin Inc. magazine over the years and I'm looking forward to seeing everyone in San Jose for the Face & Body show in December!
References: