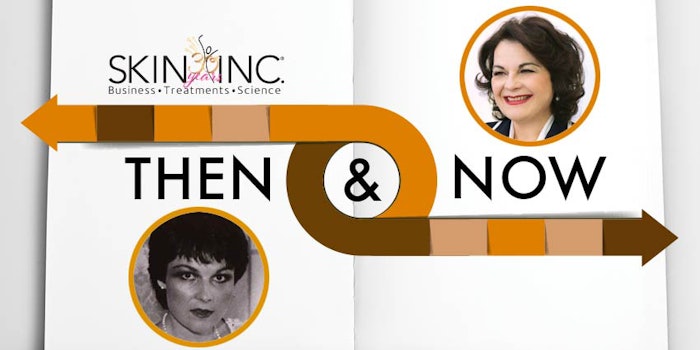 It's true that much has changed in skin care over the last 30 years. Science and research have brought us many new, important ingredients such as peptides, AHAs and antioxidants. Technology has allowed us to develop new techniques and treatments that create consistent results. Yet, the most important factors, perhaps, have not changed. The importance and effectiveness of natural ingredients such as seaweed, for example, continues to become more and more confirmed, rather than surpassed by artificial, chemical ingredients.
1. A Beloved Facial
When I first began my business in the late 1970s, beauty editors ruled the beauty world. They were highly educated women who had to study skin histology, makeup formulation and the construction of a fragrance to write in-depth, informational stories on the industry. Furthermore, their copy was backed up by the impeccable research and fact-checking departments of their national magazines. These departments took fact-checking very seriously, knowing that it was just as important to spell an ingredient's or skin care company's name correctly as to give a proper title to a head of state.
These beauty editors from national women's magazines such as Vogue, Harper's Bazaar, Glamour and Mademoiselle, were always looking for the next big thing. Fortunately, I was the recipient of their attention way back when I first started.
I officially launched the Four Layer Facial in 1980 at a beautiful event at The Pierre Hotel in New York City. As the first uni-dose professional treatment mask that could be performed by any esthetician, whether they had one year or 20 years of experience, with the same results every time, it changed the industry! I asked for a member from the audience to be my model for the demonstration of the new treatment. To my delight, the then beauty editor from Vogue magazine, Andrea Quinn Robinson volunteered. To say the least, Robinson was floored with the treatment. She said that "after that, I sent all the models from Vogue to Lydia." The rest was history! Without social media or a PR/advertising budget, I had solidified myself and the professional facial treatment as industry powerhouses.
2. Skin Analysis
Skin analysis charts today also look much different, encompassing many more categories of concern and offering a wider array of treatment options. Yet, the importance of the esthetician having a thorough understanding of each individual client's skin has become even more crucial. Why? Because there is no longer any other authority to provide information about skin care to the average person.
3. Enter Social Media
All the power, knowledge and authority of beauty editors have now all but disappeared. Today, bloggers and influencers are the new beauty authorities, but these young men and women most likely do not have any education in skin science or cosmetic formation, and they do not have a multinational corporation's fact-checking department behind them to make sure they are not reporting "fake news." They no longer have to be an expert. Rather, they have to tweet or be a star of Instagram. To me, without proper education, the beauty media landscape is like the "wild west." It's chaotic and lacking any leaders with authority. So, it's time to make a change.
4. Expert Education
This is the age of certification, where you can participate in a systemic set of educational modules either in person or online, to become a certified authority in a specific field. Bloggers and beauty influencers should become certified to present information on beauty, from skin care and hair care to makeup formulation and application. These certifications could be done through major educational leaders such as CIDESCO USA.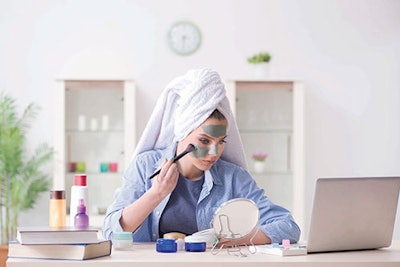 CIDESCO is already providing extensive education in skin care, with several participating schools. To become an authority in skin care, a blogger or influencer should be required to become certified by this type of governing body.
You wouldn't want to be put on a stretcher by an uncertified emergency medical technician or suffer through a facial by an unlicensed esthetician. Likewise, you shouldn't have to be given incorrect information by an uninformed blogger.
Bloggers are the new media who may or may not be informing your potential clients before they even get into your spa. Misinformation and lack of proper education trickles down and can prevent the esthetician from proper practice, which essentially has remained the same. While we have come a long way, we are still responsible for one thing: the proper care of our client, one individual skin analysis chart at a time.