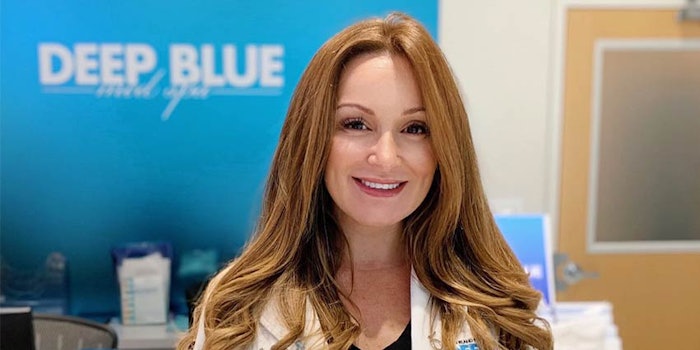 Deep Blue Med Spa, NYC and Long Island, overseen by the plastic surgeons at Long Island Plastic Surgical Group, has launched an initiative on behalf of essential workers struggling with "maskne," a term used to describe skin issues, acne and irritations caused by wearing personal protective equipment (PPE) for extended hours.
In an effort to give all essential workers a place to turn for personal, professional skin care attention and self-care, especially when most are working 12- or 24-hour shifts, Deep Blue Med Spa is offering complimentary virtual consultations to any and all essential workers experiencing skin issues as a result of wearing PPE.
This initiative does not only apply to hospital workers, but grocery store workers, airline employees, health care workers, etc.
Consultations with the Deep Blue Med Spa's top-rated providers consist of 1:1 personalized assessments and solution recommendations, product suggestions, tips on what to avoid/how to treat skin issues and even administering prescriptions when necessary.