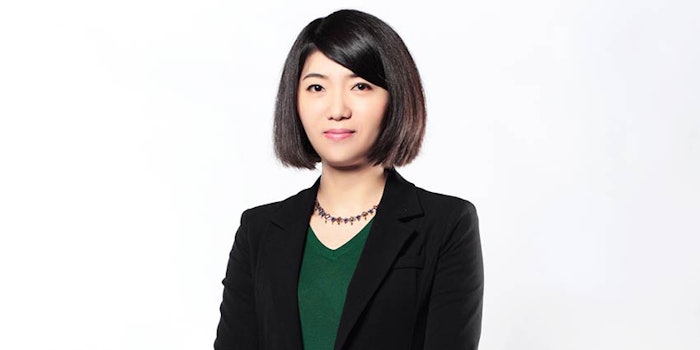 DermYoung has launched an initiative with medical spas to donate personal protection equipment (PPE) to local hospitals including Massachusetts General Hospital, which, like most hospitals, is in need of key medical supplies required to keep medical professionals safe while treating COVID-19 patients.
Upon learning about the dire need for PPE, CEO Yang Brooks, Ph.D. and the DermYoung team acted quickly, reaching out to their medical spa clients across the country to ask for PPE donations.
Within 24 hours, DermYoung collected more than 500 surgical and N95 respiratory masks which were immediately sent to colleagues in Boston for delivery to Mass General and other local hospitals.
This mission hits close to home. DermYoung was founded by skin scientists at Mass General. Brooks and her partners are former and current faculty of Harvard Medical School.
Brooks and her team are now extending this effort by contacting medical spas outside the immediate DermYoung customer network to encourage them to donate to their local hospital and clinics.
DermYoung continues to identify sources of N95 respiratory masks, face shields, gloves and hand sanitizer and will continue to purchase them for donations for medical institutions across the country.
To join the effort, contact Brooks at ysbrooks@dermyoung.com or visit GetUsPPE.org for instructions submitted by health-care workers themselves, which include specifications for items they need most, as well as how to get those items to donation sites.
On the website GetUsPPE, started by a group of doctors and supported by a volunteer team of developers, designers and organizers, more than 1,500 requests for donations have been made by health-care workers across the country seeking things like N95 respirator masks, surgical masks, hand sanitizer, face shields and protective gowns.
"It was really heartbreaking for us to learn that many of our friends and former medical colleagues at Massachusetts General Hospital and really everywhere, were managing the COVID-19 pandemic without sufficient protective gear," Brooks said. "Our motivation to help in any way we could grew stronger when we learned that some of our friends who are on the front lines were in quarantine with possible COVID-19 symptoms. We are grateful for all the donations received in support of our initiative, especially Eden Med Spa in New York City and About Face Skin Care in Atlanta, Georgia for their swift and generous donations. We also want to thank all the medical spa clients to whom we reached out that had already donated their supplies to their local hospitals and clinics. We are all in this together. At DermYoung, our customers are always at the heart of everything we do and it is so gratifying to know that we are in their hearts as well."
"Eden has been committed to their community for almost 20 years now," said Eden Medical Spa owner Yvette Jiang, which also supplied 100 face masks to DermYoung headquarters to protect the shipping staff. "During the 9/11 crisis, the spa opened its doors to offer firefighters and the NYPD free massages. Now, during this pandemic, Eden has donated protective masks to our trusted partner. DermYoung looks after our skin as we do for our community. We are stronger when we come together (even if it's 6 feet apart.)"