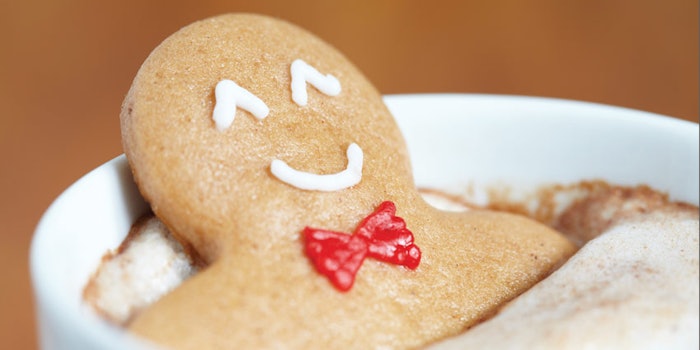 The holidays are full of cheer, but they are also full of shoppers, presenting an opportunity for businesses such as spas to increase their sales. By utilizing the right marketing and staging strategies, spa owners and managers can draw clients in to capitalize on this time of year to positively affect their bottom line. A successful season always starts with a well thought-out plan of action, and since it is October, there is no time to waste. This article will provide tips to make your spa as successful as possible this holiday season.
October
By mid-month, order your holiday décor, i.e., festive holiday banners, wreaths, trees, wrapping paper and props. Your holiday branding exists not only in your store, but also in an online space, so invite customers to like you on Facebook to be the first to learn of holiday specials. Order extra product inventory to accommodate the increase in holiday sales. Record a new on-hold message that includes your holiday sales—a great way to advertise for free.
When clients stop in, ask them if they have any special holiday events already planned. If so, make sure you schedule their procedure or service well in advance. Tell them you want to make sure they get on your calendar before the busy season starts.
November
In mid-November, start putting up your holiday displays. Some inexpensive display/decor ideas include: seasonal banners with coordinating table runners; placing the photos hanging on your walls in shallow cardboard boxes, beautifully wrapped in holiday fabric and adorned with large bows; hanging a row of stockings, each labeled with a staff member's name, beneath a "staff favorites" sign, and filling each stocking with that staff member's preferred product.
Incorporate something unique from your industry into the decor. One example could be a wreath out of rolled washcloths (red, white, and green). If you have windows that face a highly trafficked street or corridor, decorate them with eye-catching décor, as they are free billboards. Give typical holiday décor a twist—build Christmas trees out of pillows, dress Santa in one of your robes, hang slippers off a fireplace mantle or fill large glass urns with warming stones. Do not forget to always work a gift basket into the display.
In-store, place impulse-buy sample sizes as stocking stuffers by the register. Because gift cards are such a key seller for this industry, make sure yours are esthetically pleasing and on display. Set up a Christmas tree in your store and adorn it with twinkling lights and gift cards as ornaments. Because people often spend more than just the amount on the card, it's smart to push these sales.
Display consistent, decorative signage throughout your store to notify customers of seasonal promotions or gift ideas. Remember, less is often more when writing sign verbiage.
Offer free gift-wrapping, and use branded packaging such as printed tissue paper, wrapping paper and ribbon. Even wrap gift cards so they are ready-to-give.
Assemble a few special gift baskets for men. They are often difficult to shop for, so help the customer with a couple of choices for the man in her/his life. For instance, create a basket for the "outdoorsman who is reluctant to pamper himself," one for the "man who has everything but time," and one for the man "who never thought he'd enjoy a spa experience."
Decorate your social media accounts as well. Upload cheerful cover photos announcing your holiday promotions and events. Add a Santa hat to your profile picture or logo. Since it can be difficult to book an appointment during this busy season, help your customers by announcing available openings on your website and social media when they pop up. You can also promote your business and holiday sales online by getting in touch with local bloggers, who often create lists of deals for the season. Post a holiday gift guide featuring your services and products to remind consumers to add your business to their shopping list.
December
Offer season-applicable advice online, such as tips for counteracting dry skin, or what essential oils should be added to a humidifier. Additionally, post blogs about reflexology, or holiday hair and makeup looks. These will keep consumers engaged and showcase your expertise. Catch additional attention by posting a video featuring tips and tricks for fun holiday manicures or how to give your loved one a quick, effective neck massage.
To enhance the salon/spa experience, serve healthy snacks that incorporate power foods for you skin, such as dark chocolate, pumpkin and green tea. Put essential oils that depict holiday scents, such as cinnamon, peppermint, or evergreen, in an atomizer at your transaction counter. Play relaxing instrumental holiday tunes.
Help ragged holiday shoppers relax with a discounted 15-minute foot massage when they spend a minimum amount. Or, just offer the 15 minutes for free for new customers to get them in your door.
Encourage shoppers to interact with your products by holding a contest. For example, have them smell a lotion and try to guess the scent. Offer a free sample for those who guess right. Not only will this have consumers paying attention to the products you're offering, they'll also be likely to come back when their sample size runs out.
Make sure your staff is extra kind this time of year. Clients are rushed and frazzled. Extend a personal shopper service online by offering a chat option on your website or Facebook the week before Christmas. Offer to help clients choose the perfect gift online. Incentivize staff members with a sales bonus or free gift card to help drive sales further, and be sure they are knowledgeable about all products offered.
Give people more time to shop at your business by extending your hours or even hosting an after-hours open house. Host a men's night and/or a couple's night. This is a great way to reward returning clients and to recruit new customers. Set up a hot cocoa bar complete with cinnamon sticks, candy canes, marshmallows and peppermint schnapps. Feature mini versions of new services and talk about products you're pushing for the season.
January
Time to hang up a new calendar and evaluate the success of your holiday marketing. Before taking down your decorations on January 2, take photos of your store and window displays as a reference for the following year, so you don't repeat the same designs. Congratulate yourself and your employees on a season of hard work. Did you meet your goals? Exceed them? Record what worked and what didn't work so that you are more prepared for the next year. Promote appointment booking on your social media accounts, because people are more likely to try out fun new styles once holiday stress is eliminated and they are free from constant entertaining and engagements. Plus, now everyone has a gift card to spend.