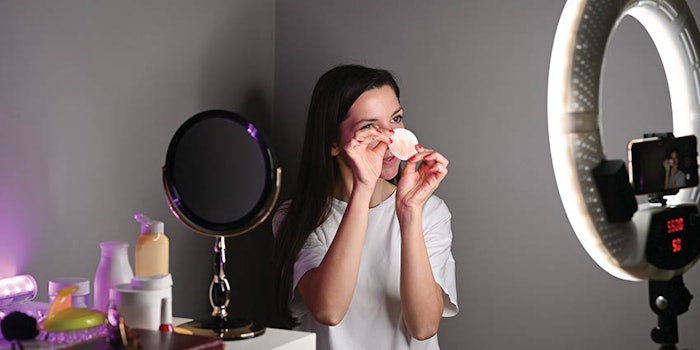 When we think of the word influencer, many of us are immediately flooded with images of flawless celebrities, Instagram feeds with 250K plus followers and perfectly lit and edited photos. It doesn't occur to most of us in the spa industry that we can be in that same category. The word influence really boils down to creating a trusted connection and having an effect on an audience. Few professions create an intimate trust more than the esthetician-client relationship. Furthermore, with so many large brick and mortar beauty establishments stalled or restricted because of the pandemic, brands are seeking out skin care professionals to bridge the retail gap and drive sales online. In essence, the beauty industry is here to stay, and estheticians and skin care professionals are becoming the new professional influencers at the forefront of this sector.
Micro-influencers In High Demand
It may seem important to have an Instagram account with tens or hundreds of thousands of followers, but there isn't always strength in numbers. Oftentimes, celebrities or major influencers do not have real connections with their follower base because it's just too large to handle. It's a challenge to establish authentic relationships with loads of faceless people online. These accounts typically have assistants or entire social media management teams that maintain their accounts. It is rare, in most cases, that the average celebrity or famous influencer is able to read or personally respond to their followers' comments or messages on a regular basis, if at all.
So, how does this impact you? Well, beauty brands are starting to realize that Instagram accounts with a follower base from 500-5,000 real, engaged and authentic followers is a powerful thing. These individuals are typically comprised of friends, family, colleagues and real-life clients who are more swayed by your recommendations and words than an anonymous herd of random people scrolling through your feed. In light of this, beauty brands are approaching skin care professionals like estheticians, to interact with their products and create content for them online. This new opportunity for estheticians in the beauty space is a welcomed shift! It is incredible to see and hear licensed, trained and experienced beauty professionals reviewing and endorsing products.
Continue reading about selling on social media in our Digital Magazine...