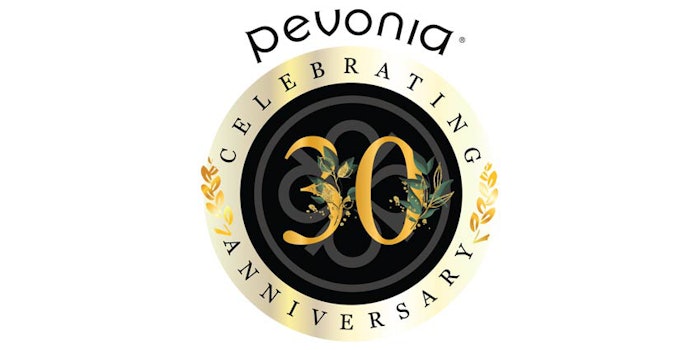 Pevonia is celebrating its 30th anniversary as a skin care and professional spa brand. Founded in 1991, the company is said to be the first-ever professional spa skin care brand.
Related: Pevonia Ranks as Finalist in CertClean's 2021 Clean Beauty Awards
Pevonia offers professional solutions to spas, aestheticians and beauty experts and oncology-safe self-care options to consumers of all skin types. Its skin care range is vegan and suitable for all ages.
Philippe and Sylvie Hennessy, co-founders of Pevonia, said, "We celebrate every distributor, spa partner, and team member in our global Pevonia family, and every customer who places trust in our beloved brand. Your loyalty and support paved the way to achieving this incredible milestone. Thank you for sharing in our Pevonia journey!"