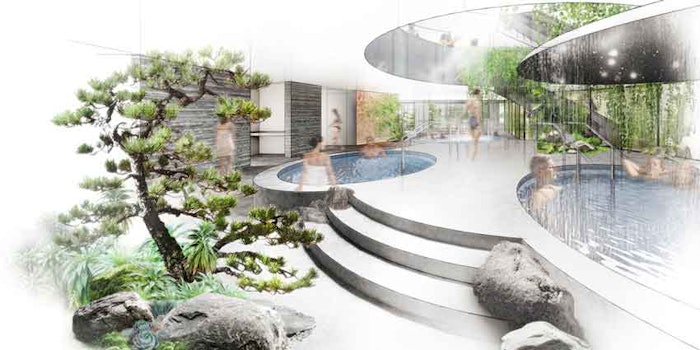 Alchemy Springs Communal Bathhouse is looking to revive bathhouse culture in San Francisco and provide a place where community and wellness intersect through social bathing.
To that end, Alchemy Springs is crowd funding through Small Change, an online real estate crowdfunding platform that gives the general public (18+) the opportunity to own part of the company alongside investors, and to take part in a community building project.
Alchemy Springs will take its design inspiration from Sutro Baths, built in 1894 as the world's largest indoor social bathing establishment. The new design will infuse Sutro Bath inspiration with a modern biophilic approach, bringing an escape into nature to the heart of the city.
"We are incredibly excited to take this next step in sharing Alchemy with the public. Community is at the forefront of the project, where we aim to provide an inclusive and accessible oasis that encourages social, collective wellness in San Francisco," said Rodney Fong, fourth generation San Franciscan and small business owner. "Bathhouses are the perfect urban remedy for the rise in stress, technology overload, and the decline of human interaction and access to nature. We welcome Alchemy Springs as an exciting new San Francisco business, one that we believe will build a cultural movement that will have ripple effects well beyond our city."
Alchemy Springs is set to open in fall 2024.