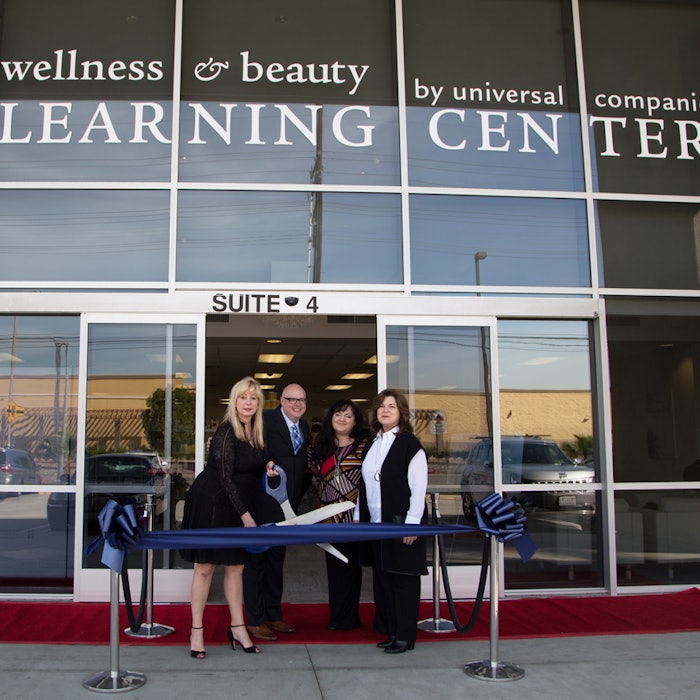 Universal Companies hosted a series of grand opening events for its Wellness & Beauty Learning Center in Torrance, California, from Feb. 22 to 24, 2016.
The center, which opened in October 2015, is 6,700 ft2 and provides classes and on-site training. Advanced continuing education and related events are offered for wellness and beauty professionals like spa and medspa practitioners, estheticians, massage therapists and salon technicians. 
"The grand opening of the new Universal Companies Wellness & Beauty Learning Center was a huge success. We were thrilled to see such a large representation of industry professionals—including so many of our loyal customers from every spa segment, plus business and vendor partners—present at the official opening and excited about this unique offering. The news of this center and interest in our advanced educational offerings has gone viral. Classes are filling quickly and we are meeting with local professionals daily," said Paul Jablonski, director of the Wellness & Beauty Learning Center and Events.