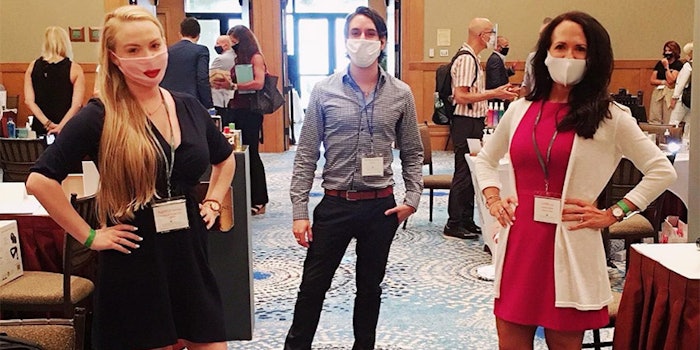 Florida Spa Association (FSA) has announced an alliance with the Florida State Massage Therapy Association (FSMTA) and the Club Spa Fitness Association (CSFA.)
Related: True Rest Brings Sensory Deprivation to Florida
At the top of the agenda includes new regulatory compliance for COVID-19 measures as well as the Florida Human Trafficking.This establishes new professional obligations including newly required signage and CEs for Massage Therapy which must be completed by January 1, 2021. To support this initiative, FSMTA Board member Ian McIntosh sits on the FSA Regulatory committee.
Ilana Moses, founder of FSA, said, "For the past 12 years, I have been exclusively invested in supporting the spas in Florida with the intention to create a community that provides value and unity. FSA is founded on authenticity and transparency. Delivering what we promise has made us a trusted resource for Florida spas and brands."
"We quickly rallied around a statewide effort to get the word out about human trafficking CE and DEM requirements to our respective memberships. Together, we are much more effective at providing vital information for our industry concerning breaking state guidelines and regulations, as well as offering exciting education opportunities for our providers," said Moses.
Katherine Lord, MSW, managing director for CSFA and sister association CMAA said, "We look to forward to working with Ilana and the FSA leadership to deliver critical educational and professional materials to both CSFA and FSA members."
Charlotte Prescott, director of spa at Fisher Island Club and current FSA president said, "Being a founding board member of FSA is an honor and have given me great joy to give and share with others. When Ilana approached me with her idea of a state spa association, I knew it was time to connect and collaborate outside of my own spa for the greater success of all our spas. Our state is a spa haven, and as Floridian operators there's so much to gain in our collaboration locally."