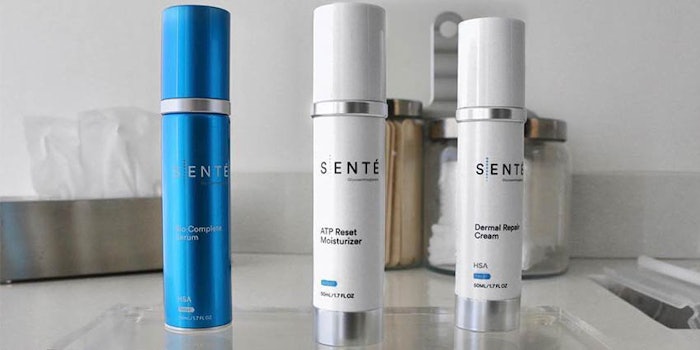 OrangeTwist and Senté have teamed up, expanding the former's professional-grade skin care offerings.
The partnership will bring Senté's heparan sulfate analog (HSA) technology to OrangeTwist's clients. It mimics naturally occurring heparan sulfate—a component of the skin matrix that decreases with age—and deeply hydrates the skin yielding benefits including rejuvenation, firming, smoothing and evening of the skin tone.
"We are continuing to broaden our highly curated offerings at OrangeTwist and with the addition of Senté, we will have breakthrough skincare product formulations with cutting-edge technology to provide our clients, including facial serums and creams, eye creams, neck firming creams and more," said OrangeTwist chief commercial officer Denise Keeler.
"This collaboration will contribute to our overall strategy to educate consumers across all OrangeTwist locations about the novel technology we offer in an expanding portfolio of products," added Senté CEO Laurent Combredet. "We are thrilled to expose new consumers to our unparalleled product formulations that are ideal for all skin types, including those with the most sensitive aging skin."