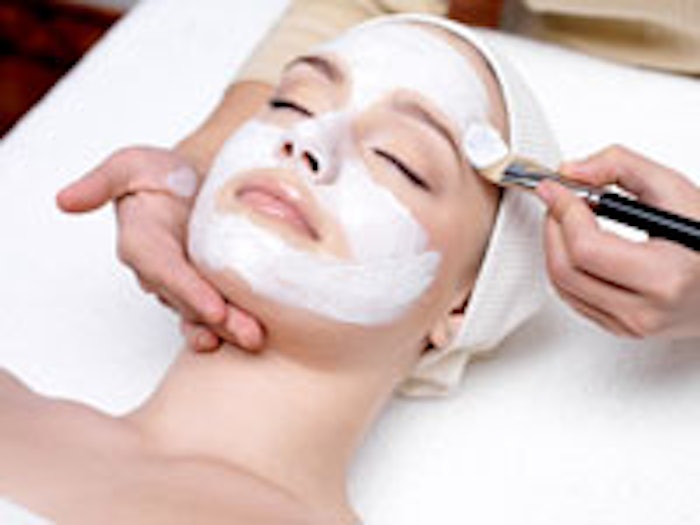 Five years after the worst economic collapse since the Great Depression, many Americans are still living a post-recession lifestyle. Between pay cuts, lack of opportunity for advancement and heavier workloads, it is no surprise that one third of American employees experience chronic work stress, according to a recent survey by the American Psychological Association. Countless studies show that this never-ending, physical and mental strain can lead to a number of severe health problems including heart disease, diabetes and even cancer. The bright side, however, is that even the most stress-inflicted workers can lower their risk of disease by simply practicing healthy habits. As research shows, this most definitely includes regular spa visits.
Since its inception in 2004, Spa Week Media Group has lead the way in connecting consumers with the powerful and life-changing benefits of the spa with its spring and fall Events' affordable $50 spa and wellness treatments. According to the International Spa Association, 72% of spa goers in the past year said their stress levels influenced their decision to visit a spa. With consumers becoming increasingly more health (and budget) conscious, spas have experienced a major shift from being portrayed as places of pampering to healing sanctuaries for body and mind for millions of people. Spa Week, the country's leading and most reputable Spa Marketing Event, has successfully manifested the connection of health and spa to the masses for almost a decade by heavily discounting costly spa and wellness services on the grand scale.
Moving into its 19th installation, Spa Week's Fall 2013 Event will take place from October 14–20 when hundreds of spas (day, medical and resort), yoga and Pilates studios, and fitness and wellness centers will offer up to three signature treatments for just $50 each. Featured services are valued at anywhere from $100 to $500. Holistic healing and natural therapies including Ayurveda have been used for centuries to help counter the effects of stress and better overall health and well-being. Now, with the majority of spa patrons seeking stress relief, such practices have gone mainstream and are being offered by the most prestigious wellness facilities and local day spas alike. Look no further than the Spa Week menu to find hundreds of these detoxifying, relaxing and renewing services, all at an affordable cost. With endless treatment options to choose from, Spa Week provides a way for everyone to find calm and a sense of balance all while keeping their fear of overspending at bay.
In order to receive exclusive information on participating spas and wellness locations and their $50 services, consumers should register on SpaWeek.com as early as possible. The complete directory will launch on September 16 to allow spa-goers to begin booking their most desired services in advance. Visitors to SpaWeek.com also have the opportunity to give the gift of wellness by conveniently purchasing the Spa & Wellness Gift Card by Spa Week on SpaWeek.com. Accepted at over 7,500 spas and wellness locations across North America and never expire, Spa & Wellness Gift Cards may be used during Spa Week or any time of the year. Recipients will have the freedom to choose from thousands of locations and services, all while knowing that you have their long-term health and happiness in mind.
While the economy still struggles to repair itself, many people are taking their health and well-being into their own hands and this includes seeking medical, emotional and even spiritual relief from the spa community. Equipped to embrace consumers' needs, spas and wellness locations are rolling out newer and more innovative services than ever before, especially those that help combat the perils of stress and stress-induced maladies. Thanks to Spa Week's spring and fall Events, consumers have the comfort of knowing that they have spas on their side to help improve and maintain their health, well-being and happiness, now and in the future.