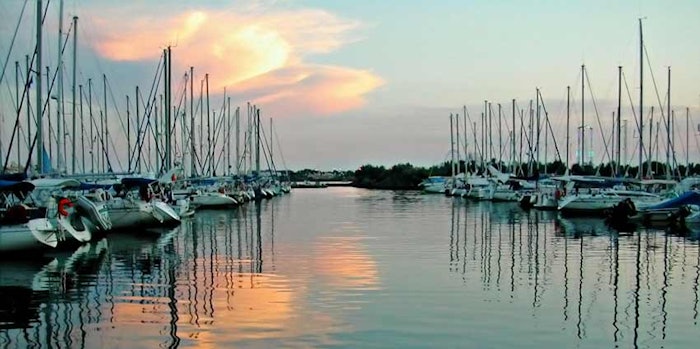 Mobile spas have been popular in recent years, but recent openings give new meaning to the traveling spa, as spa treatments have left land for sea and sky.
Spas at Sea
Spa facilities are becoming increasingly popular on yachts, according to a report by the Yachting Pages Media Group. With that, there is an increased demand for beauty therapists willing to take their skills to the sea.
"There has been an increase in demand from owners wanting stewardess' with added skills such as massage, beauty therapy and sometimes hairdressing too," commented Van Allen Group Crew Placement.
These beauty therapists are often requested to permanently work on "superyachts," and this trend is expected to increase with yachts getting bigger and more luxurious.
"Certainly the focus on 'wellbeing' and lifestyle is more pronounced generally within the media, so massages as a basic treatment are often requested. The yachts that offer a spa on board are naturally in high demand," explained Amanda Armstrong, charter broker at Burgess.
The caveat, of course, is that on-board beauty therapists often have to also be stewardesses. "We have certainly seen an increase in demand for beauty and massage therapists; however they also have to be willing to work as a stewardess. The more skills the stewardess has, the easier it is to deploy her," added Christina Sasnovski, operations manager at Crew Asia.
Spas in the Sky
In addition to beauty therapists being requested at sea, there is also a need for beauty therapy in the sky. Recently, Myoka Spas teamed up with Air Malta to offer free in-flight spa experiences on-board select flights to and from London's Gatwick airport.
Two therapists from Myoka Spa welcomed passengers onto the flight with product samples, then gave passengers complimentary hand, feet and neck massages. The passengers also received a €20 (US $22) voucher to use at any of Myoka Spa's locations in Malta.
Not only did the the partnership offer Myoka a new way of marketing their services and acquiring new clients, but it also offered stressed passengers the means to relax in an otherwise tense environment. This may be a opportunity for a number of spas to take their marketing promotions to new heights.