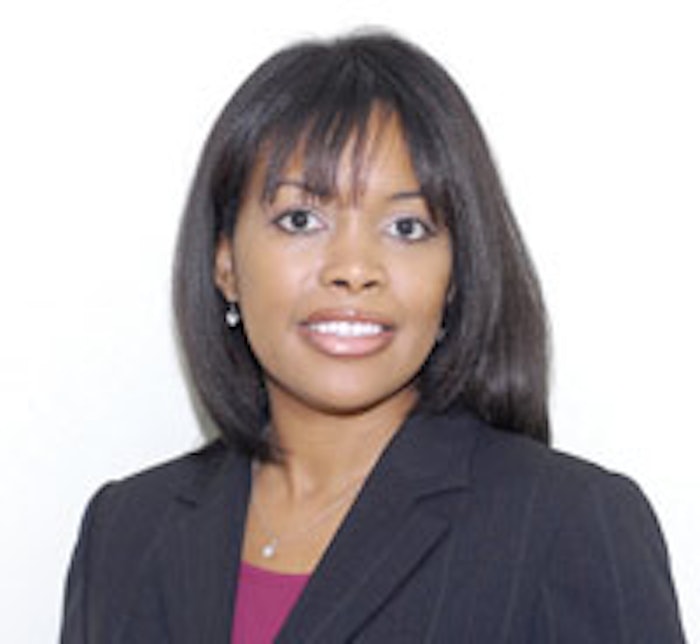 For Tarcia Tripp, running an anti-aging skin care center is both a science and a labor of love.
"I've met so many wonderful women who are doing amazing things," says Tripp, who helps clients ranging from 35–65 at the Aesthetics Anti-Aging Center in Macon, Georgia. Tripp herself is a full-time mom who has balanced those responsibilities with owning and operating her own business for the past four years. There, the former industrial systems expert helps approximately 40 clients per week solve specific skin care issues as she melds her scientific mindset with her Southern charm.
"I'm more of a behind-the-scenes person. A lot of people just think I'm an esthetician when they come to see me. 'The owner' is just a title. My purpose is to help women with whatever issues they have, and to provide the services that they want and need. It's not about me; I make it all about my clients," she says.
Tripp makes it her mission to know all of the ins and outs of whatever industry she is involved in. The 38-year-old studied the hydraulics and pneumatics of machinery at Georgia Southern University and later worked at Central Georgia Tech in industrial systems. However, after giving birth to her son, the self-proclaimed art lover with a penchant for beauty decided to become an esthetician and obtained her license from Central Florida Technical College in 1999 so she could better balance her life as a mother. With a strong business acumen built into her DNA—her mother was one of the only women in the southeast to run an auto body collision center—Tripp branched out on her own after gaining spa experience in a salon and also as the director of spa services at Wellspring Medispa and Anti-aging Center in Macon, where she helped build up its injectable filler programs. Since then, Tripp has found her niche.
"As a professional, it's important to be dedicated, consistent and determined," she says. "We have peaks and valleys, just like any other business. You have to stay dedicated to fulfill your dream."
With that, Tripp still didn't leave her science background in the dust. "I understand what is going on in the inside as far as the gauge pressure of the diamond microdermabrasion, along with other aspects of my business," says Tripp, who examines product lines and enjoys chatting about the latest spa equipment like an avid technical and scientific analyst.
Tripp says estheticians who focus on anti-aging and targeted skin care regimens need to evaluate the best methods to achieve results, including considering both professional- and pharmaceutical-grade skin care offerings. She uses the entire pharmaceutical-grade line of Atache, and attends classes at the International Dermal Institute, as well as various other seminars and courses offered throughout the industry.
Trends that she's seeing at her own skin care center include microdermabrasion coupled with a facial program including vitamin C or retinol. No-needle Botox, she says, is also becoming popular. Her method: "I provide microphototherapy before Botox; or microdermabrasion, microphototherapy and then Botox for the best results, so it's a topical."
She also says it's her duty as an esthetician to help clients sort through the plethora of skin care product offerings in a crowded marketplace. "It can be overwhelming. I can see why clients make bad choices," says Tripp, who focuses on using only cohesive product lines. Her reasoning: "I believe in a system. So if something goes wrong, you know exactly how to pinpoint it. If you just use a hodgepodge of things, it's difficult to pinpoint exactly what could have caused the problem."
Aside from science, life is about balance to Tripp, and she uses this philosophy both in and out of the treatment room. "You have to set the tone for your business. Whatever you do, the people with you will do it, and the clients will do it," she says.
She also believes that you have to set the tone for your life, which includes making time for family, as well as other things that you love. It's that 'me' time, Tripp says, that is most important for skin care professionals who lead hectic lives.
"I think it's important to take that 'me' time out and make time, at least an hour a week, for yourself. Because you're busy taking care of other people the rest of the time," she says.
Nicole Urbanowicz is a contributor to Skin Inc. magazine, and is the associate editor of Perfumer & Flavorist magazine. Her articles have also appeared in various media outlets, including The Wall Street Journal, the Associated Press and WWD Accessories.