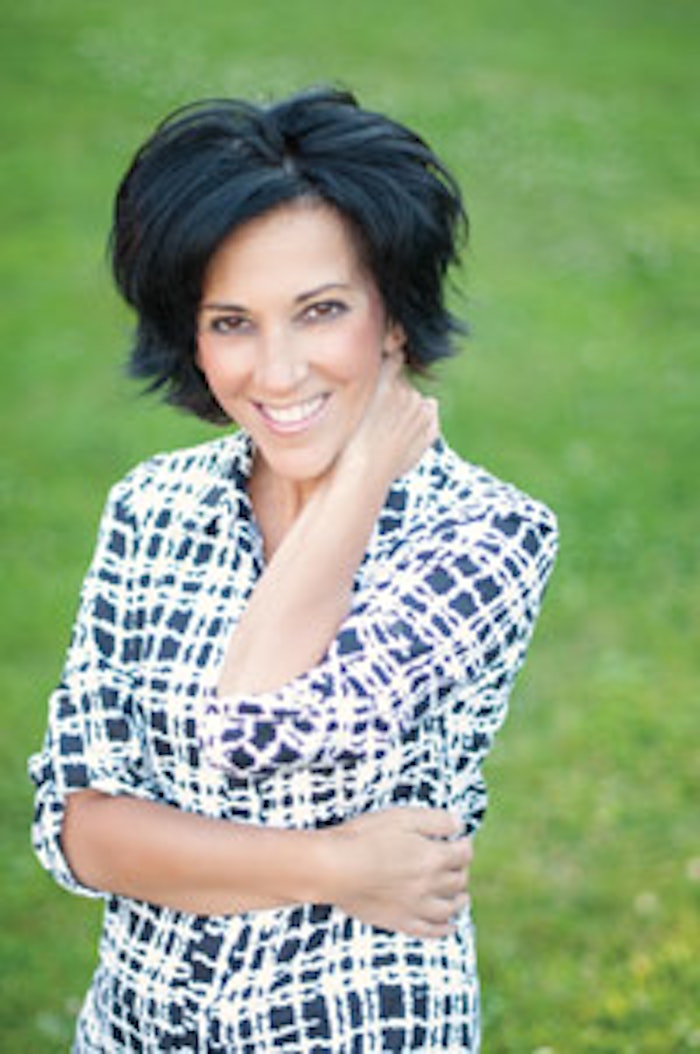 Spa manager Pam Karrel is thankful she has found a career path that restores her energy and her soul. "I don't ever feel drained at work. I have a great passion for this industry, so I enjoy sharing it. I get energy from it, actually," says Karrel, a nearly 25-year skin care industry veteran who works and lives at the Keltic Lodge Resort and Spa built on the banks of the Middle Head Peninsula overlooking the mountains and the Atlantic Ocean in Nova Scotia. "It's a calling and a passion that I absolutely was made for."
Her passion for the industry has generated solid results. The 5,000-square-foot Aveda concept spa at the resort has a treatment-to-retail ratio of 30%, nearing a goal of 40%, and a solid roster of 20% repeat clients—including male clients— even though the hotel and resort industry is typically transient, with an average of 30 clients at the spa per day. Karrel leads a team of eight professionals and inspires them daily to educate themselves and their clients about spa services, such as the Green Science Skin Renewing Treatment and Botanical Skin Resurfacing.
"We encourage our team members to educate clients at the end of the treatment and during the treatment, as well, without it being an overpowering conversation. We have a wonderful line of skin care products—Aveda—and the education to back it up," Karrel adds.
For 12 years she operated her own spa, Felicity Aesthetics, in Halifax, Nova Scotia, before working at the Keltic Lodge, and her strong business acumen combined with her experience as an esthetician and her joyful spirit have made her notable in her spa management role. The 54-year-old started her professional career in her early 20s working as a dental assistant. But, she says, "I had the feeling that people just didn't like the concept of going to the dentist." Around that same time, she started visiting an esthetician for her own personal wellness.
"I felt so amazing when I left my appointment that I thought, 'This is such a nice feeling to have … so if I can feel this good, I think other people should be able to feel this good,' " she says. Karrel began to take classes at the Institute of Applied Aesthetics in Halifax, and received her license in 1988. Since then, the stars have aligned for her after working at spas throughout Canada. Following a stint at the Fairmont Chateau Lake Louise in Alberta for several years, she seized the opportunity to return to her Nova Scotia hometown of Cape Breton while managing the picturesque Spa at Keltic Lodge, where she has worked since March 2011—and has no plans of retiring any time soon. There, she is known for motivating others to nurture their souls. In fact, nurturing the spirit is her best lesson learned; she advises most skin care professionals, her own staff included, to keep it at the top of their priority lists.
"Because if you don't fill up your own reservoir, you can't really give that energy out," explains Karrel. "It's nice to take the time to re-energize and recharge the batteries with our own team. We like to treat ourselves, as well, because we need to do that."
That and an early start to the day is a help. Karrel wakes up at sunrise so she can attend to various duties like an eager host. Her daily detail-oriented process spans from making sure that everything from the fresh linens to freshly brewed coffee is just right and "1,000% smooth" before the spa clients arrive.
"We want to embrace clients when they walk through the door," says Karrel. "Customer service is so easy when you have a passion for it … My advice is to be very true to yourself when it comes to your profession. If you have a passion for this industry, it will shine through."
Nicole Urbanowicz is a contributor to Skin Inc. magazine, and is the associate editor of Perfumer & Flavorist magazine. Her articles have also appeared in various media outlets, including The Wall Street Journal, the Associated Press and WWD Accessories.