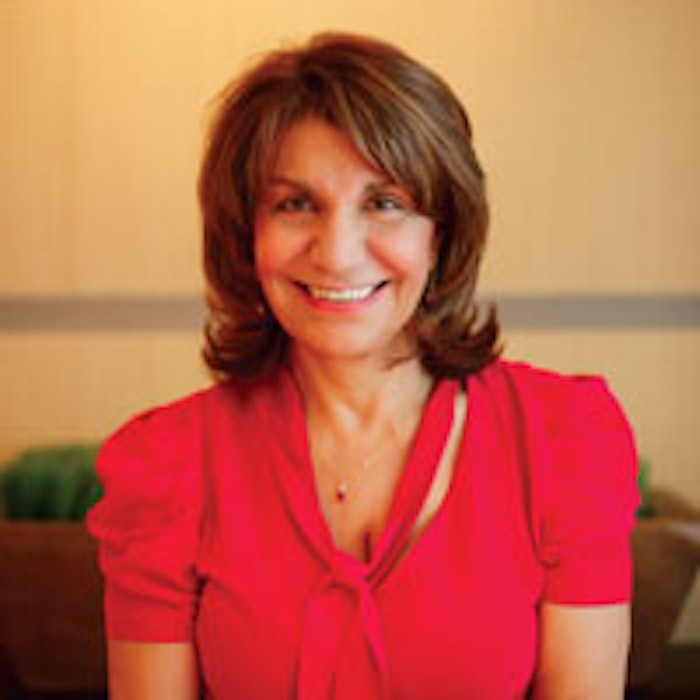 As a teenager, Dorit Baxter suffered from cystic acne. To look at her now, in her early 60s, you'd never guess her skin ever looked anything less than flawless and youthful. "When you have oily skin, it ages better," she says. But certainly, her 32 years in the skin care business played a role. Still, Baxter credits her experience with acne and the esthetician who treated her with sparking her interest in skin care. "She took care of me," Baxter says. "Not just my skin, but my self-esteem. I used camphor. It's an ancient remedy."
Baxter took not only that knowledge, but also that feeling of wanting to help with her when she emigrated from Israel in her early 20s, relocating because of her husband's job. Although she originally earned her esthetics training and license in Israel, Baxter applied for her New York esthetics license upon her arrival in the United States. A few years later, in 1980, when Baxter opened her skin care clinic on 58th Street in Manhattan, just blocks from her current West 57th Street location, she drew on remedies from her native Israel to help make a name for herself. "The service that put us on the map was the camphor mask," she says. "Everyone loves our camphor mask." She also develops products with Dead Sea minerals.
Although Baxter started her business as a skin care clinic, she went on to become a pioneer of the day spa industry, growing from five treatment rooms to 11. This happened during the recession of the late 1980s, when she says that her "yuppy" clients didn't have as much disposable income to spend on a skin care clinic. At the same time, they were having to forego pricey spa weekends and vacations, but they still wanted to be pampered. Because of this need to provide the spa experience close to home, she created a facility for the city's harried businesspeople—a place where they could experience a massage, body scrub and facial for $99. It was a hit.
Since then, Baxter's business has continued to thrive through a combination of making her long-time clients happy—some of whom have been coming to her since the day spa opened in the early 1990s—keeping her prices competitive, and always being on the lookout for the next big thing, be it treatment or product. Her attention to detail—and to keeping clients happy—never lapses.
She places a lot of emphasis on knowing her position and role in the city's ever-growing, ever-changing spa industry. That's reflected in her pricing—"We've created a niche where we're not too expensive, not too inexpensive,"—in her use of social media, such as Twitter to offer promotions and deals to loyal clients, and in her sales approach. Baxter, who works with a private label line, as well as Ahava, St. Tropez and Tend Skin, says her staff members are never pushy about selling products, and they provide many samples. They understand that, particularly in the current economy, clients may not be able to afford at-home products, and others may simply not be ready to try something new.
Baxter's no-nonsense approach seems to be just the ticket for the city's busy young executives who want the best treatments without the hard sell. "Every year, we grow about 20%; this is great, especially when you consider New York is a very competitive market," Baxter says.
That competition is also something she takes in stride. She says it makes her better. Her clients are educated and savvy about the skin care industry—they'll ask her about new products and treatments, so she has to stay on her toes. Her spa is open seven days a week, and typically all 11 rooms are in full use, so it's anything but restful for her to make clients feel so relaxed. And although she no longer performs treatments, she enjoys being at the spa for daily management tasks.
"I love being here," she says. "I feel like a hostess. I constantly oversee that everything is perfect."
Layla Schlack is a freelance writer from New York who also writes about the local food scene in Brooklyn.