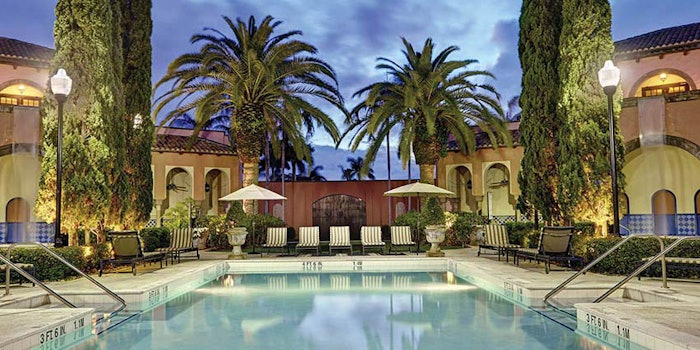 "Teamwork makes the dream work" is a phrase often used to inspire collaboration in any business. When it comes to operating a spa, the players on this team can make all the difference in dictating success. That is why Vanessa Carter, spa director of Waldorf Astoria Spa at Boca Raton Resort & Club, has put a lot of time and dedication in who she has hired, and has named it her top tip for running a successful spa.
Skin Inc. (SI): How did you get started in the industry?
Vanessa Carter (VC): I was first introduced to the spa world in 2006 in Naples, Florida. I was invited by then spa director, Robert Vance, to join the grand opening team as assistant spa director for the first Golden Door Spa on the East Coast of the United States.
SI: Who were/are your greatest mentors?
VC: My greatest mentors would have to be spa industry veterans Robert Vance and Sharon Otaguro.
SI: What do you enjoy most about the spa industry?
VC: I love being a part of a multifaceted industry that is centered on both inner well-being and outer beauty. At Waldorf Astoria Spa, we strive to create a sanctuary where guests can escape and rejuvenate.
VC: I believe the quality of work is extremely important as well as the culture and environment. At Waldorf Astoria Spa, we have put systems in place and set a standard for creating and executing a high quality of work from our team members. I believe it's essential to create a culture of empowered, joyful and engaged team members that understand the unifying vision of the organization.
SI: What has your greatest accomplishment been so far?
VC: My greatest accomplishment is having my two lovely children and a wonderful career in an industry focused on healing and consciousness.
SI: What trends do you see rising in the spa industry?
VC: I continue to see the wellness category shifting into the spa industry, such as fitness, functional medicine, food, retail and technology.
SI: What is the most impactful change you've seen come into the spa industry?
VC: I think there's been a transition into greater accessibility of alternative lifestyle services, such as meditation, massage therapy and pain management with CBD, among others.
VC: A chain is only as strong as its weakest link. I've found that hiring well and continuous training and motivation of my team is essential to the success of our spa.
SI: What advice would you give a new spa owner?
VC: As I said previously, hiring the right talent is crucial, as well as ensuring your proper systems are in place. I have a strong support system both within my immediate team as well as around Boca Raton Resort & Club and outside leaders in the spa industry. I believe you should seek to find a mentor to help guide you, support you and challenge you as you grow within the industry.
SI: What change would you like to see in the spa industry?
SI: If you could go back in time and tell yourself one thing, what would it be?
VC: I would remind my younger self to breathe and enjoy the moment.
SI: What do you like to do in your free time?
VC: I love being outdoors with my family as much as possible in my free time. I'm very fortunate to have both the Atlantic Ocean and the Everglades within my reach.