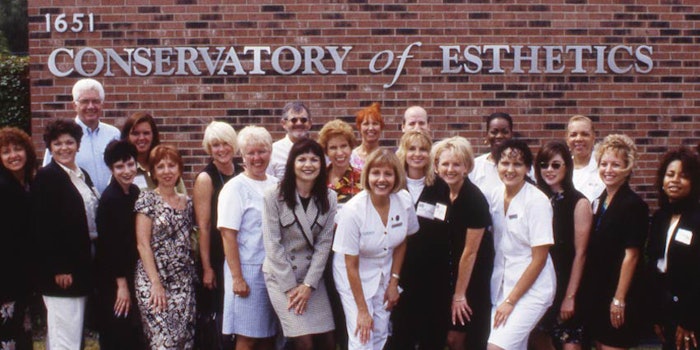 As one of the first licensed estheticians in the United States and a pioneer in professional skin care, Barbara Salomone, founder of Bioelements, created a legacy that will impact spa professionals for years to come.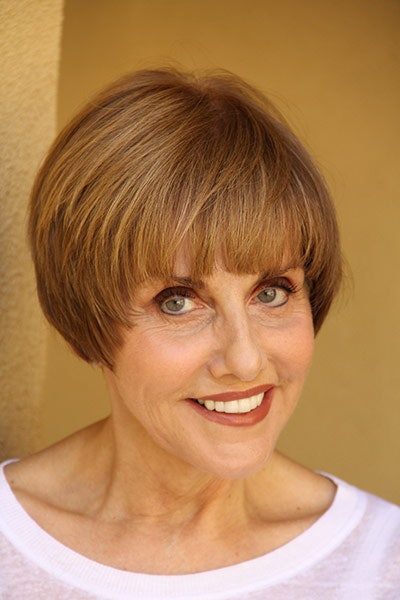 Salomone was a champion of skin care education, opening learning centers across the United States before seeing a need for a line to align with her education and launching Bioelements. A key part of the brand was its custom blending system, which professionals still use to customize any skin care treatment to the client's specific needs.
Salomone passed away in August 2017 after a long battle with illness. Skin Inc. sat down with members of the Bioelements family to honor the memory of this skin care innovator's life, career and the profound impact she has had on the world of spa.
Skin Inc. (SI):How did Barbara get started in esthetics?
Bob Schatz (CEO): My sister, Barbara, and I grew up outside of Chicago. She moved to Los Angeles to be a makeup artist in the 1970s, and her clients began asking for facials, which were just becoming popular. After learning everything she could about the skin, she became one of the first ever licensed estheticians in the United States. Soon, she was educating estheticians on a new, versatile, effective and easy-to-learn way to perform facials. The Bioelements line was born from her passion for education and the need to create a skin care line that would meet her high standards.
SI: What did she enjoy most about esthetics?
Terry Schatz (COO): Education—she believed there's no limit to how much you can educate yourself. Barbara encouraged estheticians to seek out and absorb all aspects of esthetics, whether it's a class, an ingredient or another talented leader. Even today, Bioelements strives to ensure education backs every treatment, every formula and technique. Her goal was to always go above and beyond the traditional to maximize skin benefits and improve the client's experience.
SI: Who were some of her greatest mentors?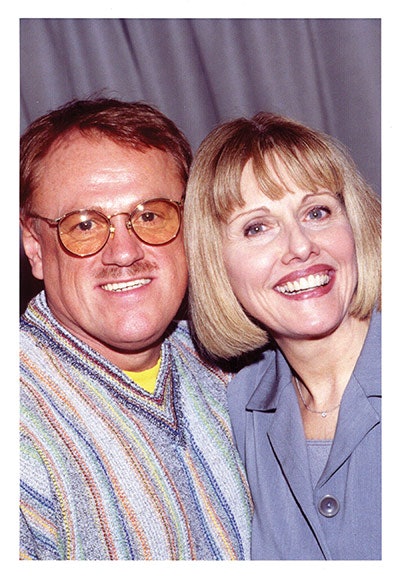 Callie Lushina (VP of marketing): The late Robert Diemer was, without a doubt, her mentor and her dear friend. Robert was known as the father of American esthetics, and he taught Barbara the merits of analyzing the skin and customizing for each individual person. His wisdom greatly shaped who she was and the company she built.
SI: What were some of your most memorable moments with her?
Teresa Stenzel (director of education): I once was sitting next to her in the audience at a main stage breakfast event in Las Vegas. Barbara was not a scheduled speaker, but someone came up to her and asked if she could fill in last minute for another speaker that had an emergency. Barbara put down her fork and said "Of course." She took out a notebook from her purse and started writing. She only had about 10 minutes to form her thoughts, compose herself and get on stage. I watched, dumfounded, as she confidently walked out and gave an amazing presentation. She was the best I have even seen, and that day, she truly showed her genius.
Callie Lushina: When I think of Barbara, I, too, am reminded of her on stage and all the preparation she invested before every event, trade show, panel or symposium. Barbara had an undeniable presence no matter where she went, but particularly when she was on stage. Her powerful delivery skills were the epitome of what a speaker should be. She was effortlessly eloquent and confident, and her voice itself was commanding yet sincere. The memory that stands out was when she was just about to speak on stage at a conference with a room that exceeded 1,000 people. As she approached the stage, the heel of her shoe broke off. Without hesitation, she turned to me and said "Give me your shoes," kicked hers off, put mine on and ascended the stairs to the podium like nothing happened. She was a consummate pro.
SI: What did she like to do in her free time?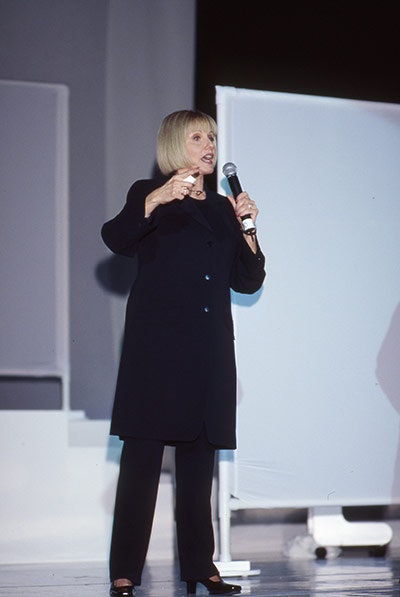 Amanda Gaeta Shields (director of communication): Barbara truly loved to learn. She always craved esthetic knowledge, a passion for new ingredients, groundbreaking techniques, anything that would change things for the better and she passed that craving on to all of us. But her hunger for knowledge didn't stop at the spa industry. She would always say that the most successful people study outside of their own industry. She was an avid reader of business, sales, marketing and entrepreneurial books.
SI: Was there anything you learned from Barbara that you still use to this day?
Teresa Stenzel: One of the best pieces of advice Barbara ever gave me when learning how to perform facial massage and whenever touching a client, was simply this, "Infuse love into your hands, so that when you touch your client, they feel it." To this day, whenever I touch someone during a service, whether shaking their hand, performing a SkinReading, removing a product from their skin or pouring myself into a massage, this is what I do.
Photos courtesy of Bioelements