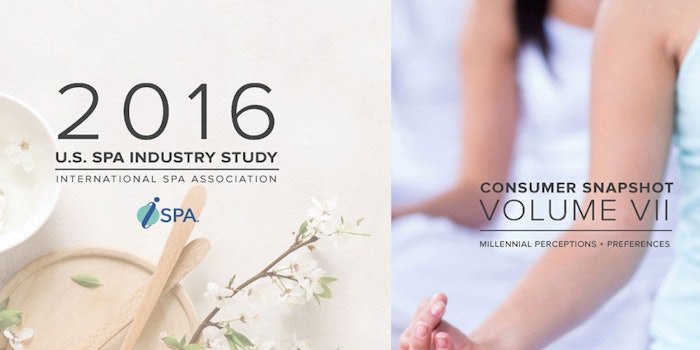 At the the 2016 ISPA Conference & Expo, the Internation SPA Association (ISPA) released its 2016 U.S Spa Industry Study, as commissioned by Pricewaterhousecoopers (PwC). The spa industry is at an all time high and below are five takeaways from the report.
1. Revenue Is Up.

Over $16 billion was logged as of the end of 2015, calculating a 5% increase in revenue from last year. That revenue increase is largely driven by three factors: increase in visits (2.1%), increased revenue per visit (2.9%) and expanded spa locations (1.8%).
The total number of spas has went from 20,660 to 21,020 locations at the end of 2015. This is the first time that a number of spa locations have exceeded 21,000 since the pre-recession in 2008, when the number was at 21,300.
2. Profits Are Plentiful.
Nearly 76% of spas are reporting a profit margin of 10% or more. Resort spas are exceeding that, with 78% reporting a profit of 10% or more.
2. Spas Are Getting Creative.

Nearly 81% of spas said they planned to introduce new treatment offerings. Similarly, 61% plan to introduce new lines and 58% plan on creating a new menu.
3. Business Investment Is Increasing.

Spa owners are willing to invest in their employees, with 66% intending to create or add training for their employees.
In addition, 38% of spa owners plan to focus on marketing for their spa. This included strengthening community relationships.
4. Wellness Wins.

Being on top of trends is important in this industry. When asked about what trends are rising in the spa industry, respondents answered: wellness (34%), natural/organic (18%), technological advances (9%), on-demand services (6%), healthy aging (4%), men (4%) and millennials (4%).