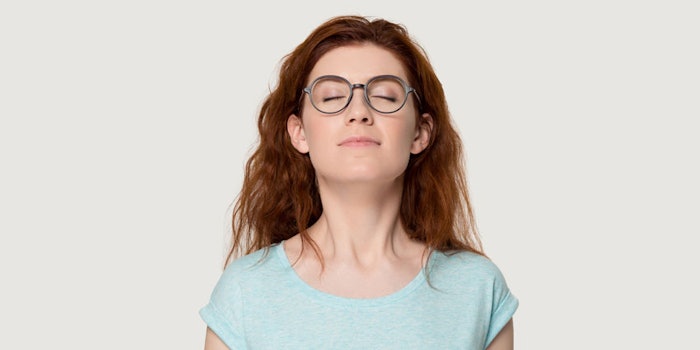 The spa industry has certainly been challenged in recent months, with clinics, dayspas and salons nationwide shutting their doors to prevent the spread of COVID-19 across the country. As we get ready to open our doors and bring clients back in, it is important for us to be prepared, both mentally and business-wise, as we navigate the months and year ahead. There are many facets to this, as you can imagine, and Face & Body Northern California (Aug. 30-31, 2020 in San Jose, California) is offering free keynotes to all attendees to help them prepare for the road ahead.
Panel: Spa In the Time of Crisis, Aug. 30, 2020
Deedee Crossett, Founder and Dean, San Francisco Institute of Esthetics and Cosmetology Susanne Schmaling, Founder, Esthetics Council Kristy Underwood, Executive Officer, California Board of Barbering & Cosmetology
The recent COVID-19 pandemic certainly taught us all about the impact of a crisis on our businesses. We prepare for so much as business owners and managers: malpractice, workplace injuries, theft, renovations, repairs, rebrands, etc. BUT, what plans do we have a place to protect our business in the event of another health crisis, natural disaster or economic turmoil? Join this panel of experts, and find out first-hand what your business needs needs to have to protect yourself for the what if. Find out not only what you need to protect your safety but also what you need to protect your spa financially. We want to give you the tools to keep your business safe and ensure your continued success.
About Deedee: Deedeee Crossett Founder and owner of the San Francisco Institute of Esthetics and Cosmetology, Deedee Crossett's work raised the bar of undergraduate education for cosmetologists and estheticians. After graduating from Washington State University with a bachelor of arts degree in communications and emphasis in public relations, Crossett spent eight years working in marketing and sales promotions for both public and venture-backed companies, including a position at Kinko's. Desiring a career change, she obtained her esthetics license in 2001 and worked as an esthetician, spa consultant and esthetics trainer. With a goal of opening her own spa, Crossett discovered that well-trained employees are always in demand by the beauty industry. With that in mind, she redirected her energy from owning her own spa to creating a superior undergraduate cosmetology and esthetics school in 2002.
About Susanne: Susanne Schmaling is a NCEA certified, licensed master esthetician, laser technician and accomplished instructor with more than 21 years' experience. Her career encompasses all aspects of the spa world including sales, spa ownershi, and medical spa modalities. Susanne has presented at elite conferences internationally, is part of Skin Inc. Magazine's advisory board and created ASCP's Skinpro online education series (2012). She is also the author of two books in Milady's Aesthetician Series: The Comprehensive Guide to Equipment (2008) and Aging Skin (2011), and a contributor to Milady's Professional Makeup-Aging Skin (2012). She has a regular column in the award winning Skin Deep Magazine, as well as contributing articles to prominent industry publications as well as contributor to consumer articles for New York Times and other online providers.
About Kristy: Kristy Underwood has served as executive officer of the California Board of Barbering and Cosmetology for 15 years. In her role, she oversees one of the largest barbering and cosmetology regulatory boards in the country with 104 employees and a budget of over $19 million. In her efforts to protect consumers, Underwood implemented new regulation for the cleaning and disinfecting whirlpool footspas and legislation that takes disciplinary action against a licensee where a whirlpool footspa is found to be an imminent risk to consumer safety.Before joining the board, Underwood held several positions in the Department of Consumer Affairs including positions with the Professional Engineers Board, Hearing Aid Dispensers Bureau, and multiple other regulatory programs.
The Power of Your Breath for Success and Wellness, Aug. 31, 2020
Sandy Abrams, Speaker, Author of Breathe to Succeed, Founder of C.E.Om.
We are all managing a great deal of stress right now with concerns over the health of both ourselves and our businesses. Although business tools tangibly lessen this stress, equally as important are tools to imporve our own mental health and wellbeing. That is where breathwork comes in, which Sandy Abrams will disuss in the second day's keynote. According to Abrabms, shallow, automatic breath can leave you in a chronic state of low grade stress. Join Sandy and learn to experience the power of your breath with a variety of breath and mindset tools that will teach you how to transform your thoughts, energy, mood, perspective in small moments for both success and wellness!
As we change our policies and practices to restart our businesses, it is important that we do so methodically and mindfully. Be methodical in the your business decisions and be mindful of your own personal wellbeing through the process.
Face & Body Northern California is here to help support you on your journey, and we look forward to providing the education, networking, retail and more to get you started back on your road to reboot.
About Sandy: Sandy Abrams is a longtime entrepreneur. Her first book, Your Idea, Inc. (2010) inspired other first time entrepreneurs to turn a product idea into a business. In Breathe to Succeed (2019), she's now focused on workplace wellness and shares her 30 years of experience utilizing the power of breath and mindfulness in business. Abrams has been a small business thought leader with Capital One, LegalZoom, Marriott and has recently led Breathe to Succeed workshops with Google offices, WW (formerly Weight Watchers), Universal Music, Facebook HQ, McKinsey & Co., Women Presidents Org., SXSW and many women's and entrepreneurial groups.