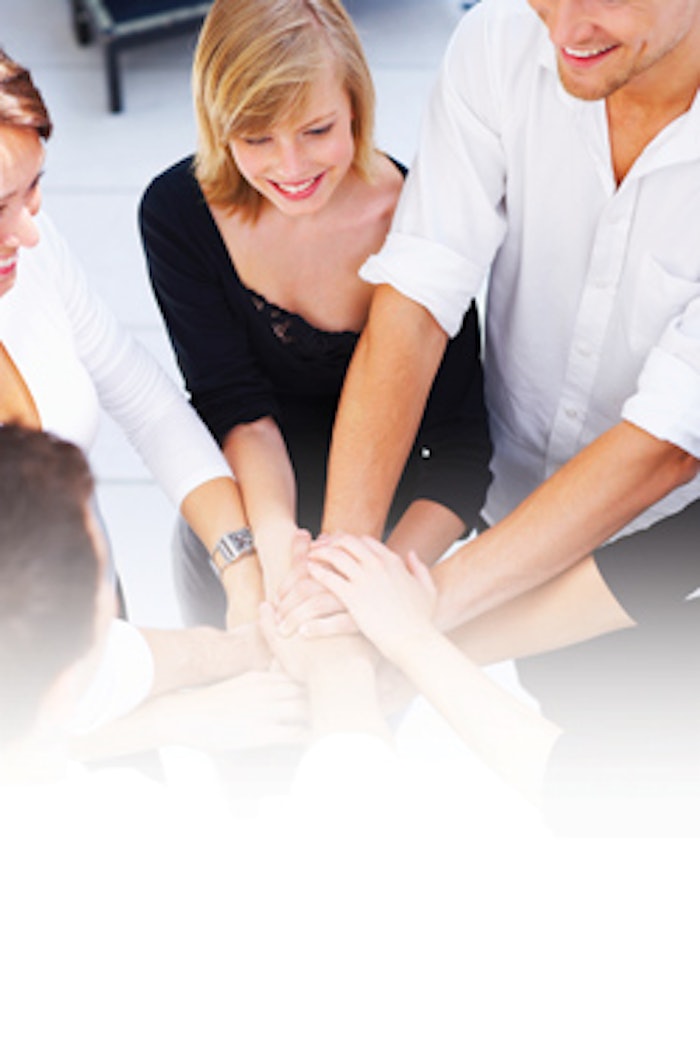 Running a spa is an ongoing challenge that keeps owners and managers on their toes and then some.However, there are tried-and-true methods for ensuring a healthy bottom line while still maintaining the high standards of quality and service your clients have grown accustomed to. In fact, in many ways, tightening up management strategies and operational methodologies can actually improve quality, cut costs and improve employee morale.
Expedite and measure
When employees are offered unlimited amounts of product for back bar use, unlimited amounts will be wasted. This is a given fact of spa reality. However, offering premeasured trays of back bar for specific treatments such as facials, body treatments and massages allows for the exact amount of product to be distributed and used for the service without waste.
Moreover, expediting yields consistency for the client. This way, each client receives the same standard of service, the same type of service and the same treatment. Each staff member, likewise, is treated equally within the scope of services offered.
Offering an expedited service further controls theft both by staff and clients as well, because products aren't sitting in treatment rooms unaccounted for. Rather, they are monitored, measured and allocated as needed, allowing for a more precise treatment of costs per service, wastage and true profitability per service.
Train, train, train
While the cost of education and training for employees can be high, the overall impact on the spa is well worth the added effort and expense. Training works on many levels toward enhancing profitability. When a treatment is performed by a staff member who completely understands the service, the client is much more likely to return for the same service or a similar service at a future date. The client is similarly more apt to purchase home care or add on to a service complementing the core treatment they are experiencing.
When staff is appropriately trained, the timing of delivery of treatments is also more precise, allowing for scheduling to be neatly fit so that time wastage, room use and facility use is all more efficient, measurable and easily planned.
Retail reluctance?
To not sell retail is a sin—it is that simple. Consumers can go anywhere for cleansers, moisturizers, color cosmetics and the like in skin care products. However, people choose the spa environment not only for the purposes of relaxation, but also for the education and expertise promised by spa technicians. A department store attendant typically isn't licensed in esthetics and can't look at the client's skin as an esthetician would, as a matter of course during a facial treatment. So, logically, home care is a natural conclusion to a professional treatment. Home care maintains the professional results achieved while at the spa, and it is an expectation of the spa client and a responsibility of the esthetician.
In terms of profitability, retail sales should be a dollar-for-dollar endeavor. A $150 esthetic treatment should naturally produce a $150 esthetic product sale. By way of example, a $150 sale is typically two to three items, a simple formula for the conclusion of a treatment. A cleanser, moisturizer and perhaps a scrub as a sale after a facial is not a hard task to accomplish.
The kindest cuts
Cutting corners is a way to pare down expenses in areas where spending is out of hand and unnecessary. Certainly such cuts shouldn't impact your clients, so when thinking about cutting your budget, a couple of simple principles must come into play. Will the cut touch, impact or in any way affect your client? Will the cut impact retention, recruiting or upselling? And will the cut impact the overall quality of service offered at your facility?
With that said, what kind of cutbacks are prudent? Laundry usage is a classic, particularly if you send your laundry out to be cleaned. Re-examine your spa protocols to cut out the number of towels, sheets and the like you use. Advise staff members to use rags for cleanup of rooms in order to cut down on linen usage.
Other small cutbacks can include using less expensive bags for retail, turning off lights, being cognizant of hot water usage, stretching out the life of testers, rationing sundry usage for waxing and similar services, and so on. Instead of allowing staff to experience free services, encourage a trade day to exchange services with each another. Cut down on office materials use, such as paper, cards, stationary and other seemingly inexpensive materials. Those costs can quickly add up.
Also, consider simplifying your menu brochures. Think about how much each menu costs and how many you go through. That parchment cover, ribbon-tied binding and cardstock inside could all go with little to no impact on the client's experience. Similarly, four-color can become two-color at a dramatic reduction in cost with little change in the spa's image, and another option is to create a mini-menu as a supplement to your full menu, outlining only services and prices. Oftentimes regular clients will grab a menu when they really just need a cheat sheet as a reminder of services offered. Cutting brochure costs can significantly cut your overhead with few to no side effects.
Get focused
Niche equals rich, and if your spa isn't therapeutically and thematically focused, you are missing out on a great deal of opportunity. With the spa market saturated as it is, presenting a standard spa menu can be a death sentence. The typical Swedish massage and European facial may be staples, but your spa must be different—it has to stand out. What does your spa do particularly well? Do you have a strong esthetic team, a strong massage staff? Are you known for body contouring? Are you in a unique location, or do you have products or treatments that are proprietary by nature?
Once you focus in on your spa's strengths, give some thought to chopping down your menu items. Get rid of any services that aren't performed on a regular basis. Create a spa menu of only your best-selling treatments, and then make a few of your services real standouts, such as your an anti-aging facial, energy-enhancing massage or the contouring series that really does the job. The more you specialize your spa treatments, the more your clients will find your spa special.
All about advertising
Advertising is a necessary evil that often comes at a great expense. How then do you maximize its effects? Simply paying for a four-color, half-page ad in your local newspaper will likely have some impact, but at what cost? Sure, potential clients will see it, acknowledge it and tuck a bit of the knowledge it provides in the back of their minds, but with all of the competition for consumer attention in this day and age, how far does that really go? Advertising must be a repetitive act of triggering the mind toward one simple message.
For instance, if January is your skin care month, try going with a smaller ad that runs several times per week and displays the same message, "Hydration Facial Special." While you and your staff may grow tired of the ad, the general public will be indoctrinated to your message and be much more likely to respond.
Publicity goes hand in hand with advertising. When you decide to invest in a publication and show your support by becoming an advertiser, it isn't unreasonable to ask for some editorial coverage. This does not imply that you are entitled to an advertorial or unlimited space. However, if you can generate a compelling storyline or feature angle readers would enjoy, the editorial staff is much more likely to feature your spa in some capacity in the future. Becoming loyal to a couple of publications is a good idea for this reason, as well as for the purpose of becoming loyal to their readers. As a regular advertiser, your spa is much more likely to get noticed by the publication's demographic of readers.
Keeping up retention
Do you have any idea how much each new lead or client that is drawn to your spa costs in cold, hard cash? Suffice it to say it's a small fortune. Why, then, do spas shun walk-ins, put clients on hold when they call in for appointments, and generally forget to prebook subsequent appointments after a spa visit? These practices seem beyond masochistic.
Retention is the core of any sound spa business. Retaining a client is at the heart of establishing an ongoing, living relationship with a spa's key 20% of clientele that keep rooms booked, retail sales humming and allow for a steady stream of referred customers who resemble the demographic of the core group. Retaining a client is in many ways a simple act that entails performing tasks that should be occurring with every client on every visit anyway.
All of the key elements of outstanding customer service must be in place: prebooking, thank-you note follow-ups, VIP invitations to events, sampling, complimentary add-on treatments and incredible services. If you wrap up this type of service with simply asking the client for referrals, you typically will have a happy client who will return on a regular basis for products and spa services and will mention your spa to her friends.
Beyond this, however, creating a special presence for that key 20% of clients locks in the relationship by making them feel like they are part of the family. Creating a hotline exclusively for your best clients should be a given. This is a phone line dedicated to your 20% where the call is answered in two rings by the best among your front desk team. This is a line where no one is put on hold and the best appointment times are booked easily and quickly.
Additionally, consider special-colored robes for your VIPs, complimentary gifts and add-on services as a matter of course, and passes for their friends to join in a side-by-side treatment or to enjoy an additional treatment on the house with the purchase of a primary service. Take care of that key 20% and you will retain them.
Internal customer service
The customer is always right, but there is more than one customer in the mix. Your staff is an invaluable element in the total quality management picture.
The spa is unlike most working environments. Your staff members not only interact with clients, they also touch them. They touch clients physically when administering treatments, and they touch clients emotionally and energetically as they spend time with them in the spa. A spa is an energetic sponge that soaks up and then gives off all of the vibrational happenings of the day. If your staff isn't happy, the spa will undoubtedly fail. And also, there is nothing you can do to repair all of the missteps within the spa, because the clients will feel them. More overtly, if your staff isn't happy, it won't do a great job when administering treatments; it won't educate, it won't sell retail, and it won't retain.
Making your staff members content with their working environment includes being attentive to their personal needs. Concerns such as child care, health care, retirement and wages are included in other elements such as working conditions, teamwork and scope of work that also come into play when considering generating outstanding employee morale. Allowing employees simple freedoms such as what type of massage oil to use, and when to take breaks and lunches, also gives a bit of leeway toward developing self-determination within the workplace, as well as creating a reasonable sense of autonomy. Your employees in large part make the spa—treat them like gold.
Present and profitable
Generating profitability in the spa isn't a simple task. It involves a multitude of factors that lead to a smooth-running spa, free from waste both of products and resources, as well as wastage of clients and leads for potential clients.
Taking a hard look at the operations and management structures within your business can make a big difference in the bottom line, the future health of your spa and the daily workings within your business. Profitability in many ways really is the icing on a good cake. And with the right preparations, it's enjoyable for everyone.