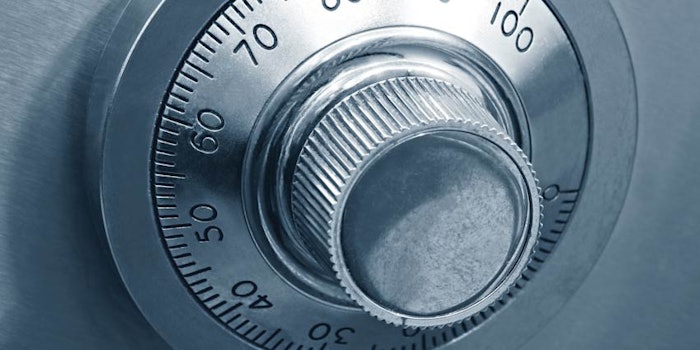 How do we protect our identity while we are shopping, our homes while we are away and our safety when we are traveling? With the world's heightened attention on safety, this month's #10things lists steps to protect your business, yourself and your clients.
1. Create a company policy.
Once you create a policy that protects all personal client information, have your employees and contractors sign it. No one should have access to credit card details once they have been entered into the system.
2. Establish an inventory team.
Inventory will be more accurate and have less shrinkage if an inventory team is in place: one person for inventory, another for ordering and a third person checking in the product.
3. Buy a safe.
Keys are easy to misplace, so buy a combination safe. Keep your cash, daily deposits and checks in the safe, and limit those who have access. Do not leave money in your POS system overnight.
4. Use backup.
Keep a copy of your ID, passport and credit card in your safe. It will be easier to obtain new ones if the information is handy.
5. Cameras.
Security cameras are helpful in preventing theft. Ideally, the camera should be facing the register and the entrance.
6. Don't store valuables.
Remind guests to leave valuables at home or to keep valuables with them. Therapists should not offer to hold onto rings and necklaces during facials.
7.Protect employee info.
Keep your staff's personal information private by developing a policy for protecting employee files. New online services like zenefits.com offer companies secure online portals for HR benefits with less paperwork.
8. Dispose of docs properly.
Shred consultation cards, payment information and any documents containing personal data.
9. Be careful when posting.
One of my graduates posted a copy of her cosmetology license on Facebook to show the world that she had passed her exam. It was very exciting, except for her name, address and license number being shared with the masses. Think before you post.
10. Keep it classical.
London transit police piped classical music into the underground system, and robberies dropped 33%.
It's never fun to think about theft or identity fraud. Being prepared and implementing security systems will create stability for you and your team.