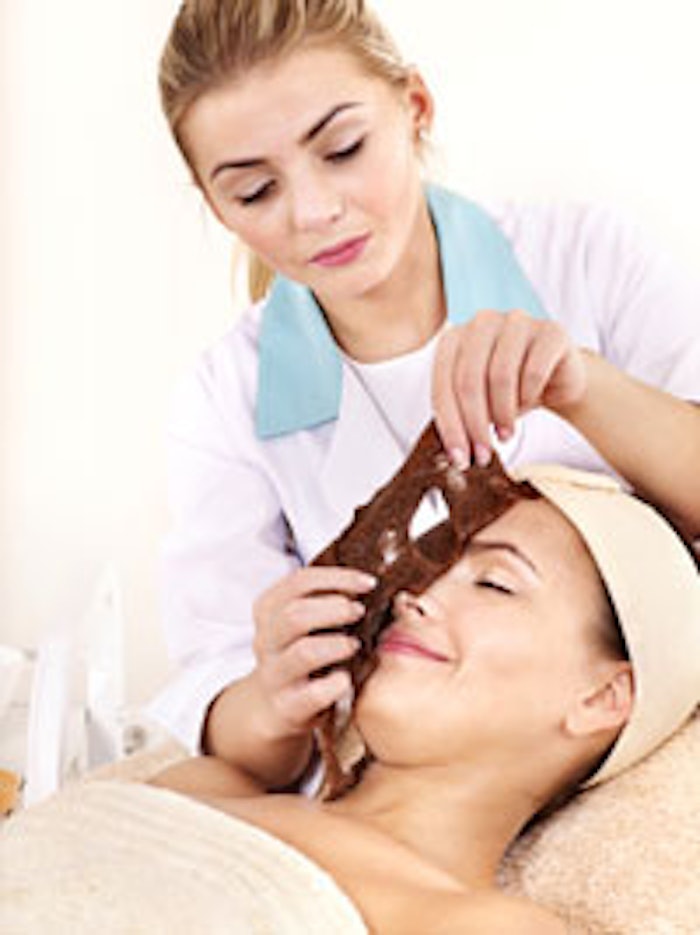 In today's economy, clients often experiment with trading in expensive spa treatments for do-it-yourself alternatives or bargain options. Due to the competitive marketplace, many skin care facilities are fighting for brand loyalty and aiming to protect their relationships with clients. Turning client courtship into a lasting partnership is not an easy task for businesses. However, when skillfully and strategically done, it can be the cornerstone of profitability.
In 2011, SymphonyIRI Group put together the report, "Brand Loyalty: How Understanding Brand Equity Impacts Brand Loyalty and Delivers to the Top and Bottom Line." Although not geared toward spas, many of the findings make sense for spa owners and stakeholders. To turn client courtship into a lasting partnership, consider the following actions from the report.
Innovation
A business's team should consistently be working to discover ways to improve and innovate. From new services, technological advances and product innovations, there are many ways to innovate. Consider the following.
Services. Evaluate and expand on existing industry trends to maximize client experience. Walt Disney World theme parks are pioneers in the area of service innovations—they're always dreaming up ways to make guest experiences even better.
Products and gadgets. Although it's not encouraged to jump on the bandwagon of every new product that's out there, it is important to strategically consider new concepts and their placement within your spa. Private label is another option to consider—it inevitably leads clients back to your brand.
Technology. From online booking to new smartphone apps—technology is the wave of the future throughout the skin care industry. Cutting-edge technology is at the forefront of innovation and keeps businesses ahead of the curve in terms of gaining client loyalty.
Pricing and promotional strategies
Clients are always looking for ways to trim expenses, yet still indulge and enjoy; therefore, it is important to evaluate pricing and promotional strategies. Before initiating any new strategies, have a keen understanding of what is going on in your area.
Then, gather the necessary information to determine the expected impact of price changes. Next, measure current pricing strategies to understand their impact on your bottom line. Lastly, monitor the impact and make real-time corrections as needed. It is also important to use promotions tactfully—do not rely on them as a loyalty-building tool. To ensure a brand continues to deliver against the changing needs and wants in the marketplace, make sure they do not adversely affect the bottom line.
Loyalty programs
In an effort to differentiate and deliver ongoing value to unwavering clients, try initiating loyalty programs. Find out what is most valuable to clients. This information can be gathered through surveys, market reports, and even advanced software that identifies spending and purchasing trends. These efforts will help you identify the most meaningful needs of key clients for a targeted loyalty program. Clients are likely to return when they have special insider privileges.
The bottom line
Developing a strong brand is the key to creating brand loyalty. When clients have trust in their provider, they are likely to try new products, services and offer second chances if the occasional ball is dropped.
In the midst of innovating and creating promotional and loyalty programs, also focus on building a relationship with clients by creating a meaningful experience to stand out from competitors. This creates value for clients, which transcends into loyalty—the type of loyalty that translates into purchase behavior, even in tight financial times—the loyalty that delivers against the bottom line.
Regina M. Tucker is a licensed esthetician, professional beauty writer and business owner. She holds a master's degree in human resources development, and enjoys researching, speaking and providing professional commentaries on pertinent topics impacting today's skin care professionals. She can be reached at [email protected].