Knowing and understanding trends in any industry is important to the success and financial welfare of the business. Unfortunately, a rise in employment-related lawsuits is directly affecting the spa industry. Adding Employment Practices Liability (EPL) coverage to an existing insurance portfolio protects employers from claims alleging harassment, discrimination or wrongful termination.
Employment-related claims are brought forward by current, former or potential employees when they feel their rights have been violated. Since federal and state laws protect the rights of workers, employees who feel that they have been unjustly treated can file a complaint with the Equal Employment Opportunity Commission (EEOC). Once filed, the employee can then proceed to file a lawsuit against the employer.
Every employer can become the target of legal action. Employment-related claims increase in an economy that has high unemployment rates and limited jobs—due to job cuts and large layoffs, such as the nation is currently experiencing. The U.S. EEOC received a record number of workers' complaints alleging discrimination for the second year in a row in 2011. A tally of complaints showed that retaliation charges—against an individual for filing a charge of discrimination—accounted for 37,334 of the charges; race discrimination, 35,395; sex, 28,534; disability, 25,742; and age, 23,475.
Some recent claims relevant to the spa industry include the following.
1. A New York spa is being sued by a male massage therapist. It believed its clients preferred female therapists, and therefore, would not hire male applicants. Although the spa's profitability is dependent on filling appointments, a suit can be brought forward that requires a defense. According to the EEOC, it is discrimination, and therefore illegal, to "make employment decisions based on stereotypes or assumptions about the abilities, traits or performance of individuals of a certain sex."1
2. A hairdresser in Brooklyn has filed a $16 million sexual harassment suit alleging that a co-worker and boss "made her feel like a piece of garbage." She claims constant sexual harassment from male co-workers and bosses created a hostile work environment and resulted in her losing promotions, raises and her job.2
3. Yet another lawsuit has been filed against an upscale hotel in Dallas, alleging that starting in 2011, its spa unfairly terminated minority and older workers.3
4. A recently filed lawsuit alleges the owners of a Manhattan hair salon violated federal law when they fired an assistant colorist and rescinded her promotion to their Greenwich location after finding out she was pregnant.4
EPL coverage pays for liability damages and defense costs due to claims brought by full-time, part-time, temporary and seasonal employees. The unpredictability of the defense costs alone of an EPL suit warrants consideration for such insurance. Although many EPL suits may well result in acquittal, in spite of many employers denying any wrongdoing, approximately 50% of all EPL suits have resulted in some recovery on behalf of the complainant with defense costs being far higher than the actual settlement.
In addition to discussing the matter of EPL insurance with your insurance professional, review your employee handbook to ensure it is in legal compliance. Educate your employees on the handbook. Each employee should have a copy or it should be easily accessible at the workplace. If no employee handbook is in place, many payroll companies and services can help with the implementation of a handbook with up-to-date laws and regulation information.
The only clear defense for potential lawsuits is EPL insurance, coupled with top-caliber employee education and loss-prevention initiatives.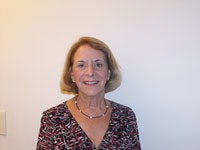 Mary Lynne Blaesser, the director of marketing and accounting for Marine Agency Corporation, has more than 20 years of experience in the insurance industry, specializing in the beauty trades services. She can be contacted at mlblaesser@marineagency.com.
REFERENCES
www.examiner.com/article/sexual-discrimination-and-the-male-massage-therapist
articles.nydailynews.com/2011-11-20/news/30423464_1_salon-employee-sexual-harassment-brooklyn-girl
bizbeatblog.dallasnews.com/2012/07/another-discrimination-suit-targets-spa-at-rosewood-crescent-hotel.html
www.insightintodiversity.com/latest-headlines/3070-manhattan-hair-salon-sued-for-pregnancy-discrimination.html
(All accessed Feb 20, 2013)