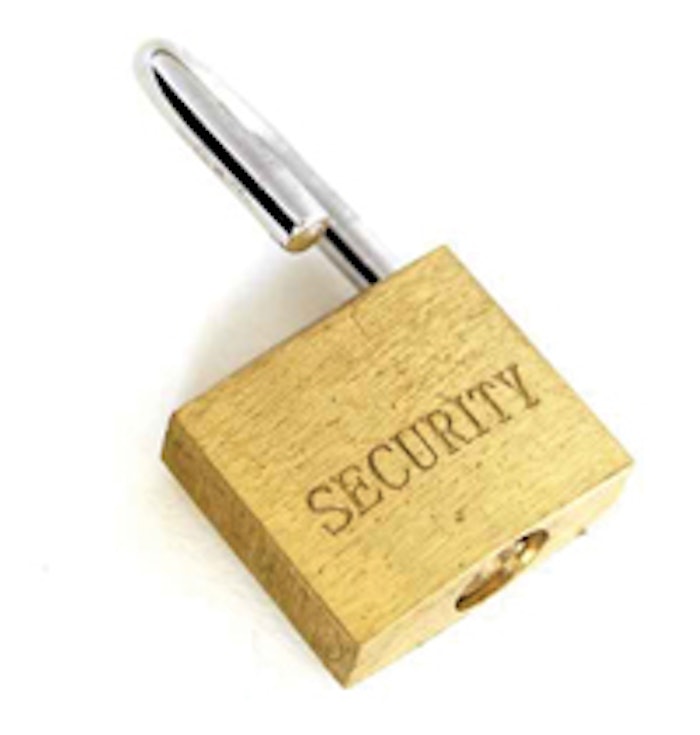 Most have heard of Murphy's Law—if anything can go wrong, it will go wrong. This bit of humor serves as a reminder that no matter how careful you are, the potential is always there for something to go awry, even if it's not as bad as pessimistic old Murphy predicted. The expression that may be more applicable to skin care is: "When it comes to risk, business is brisk."
It isn't necessarily a poor reflection on you for something to go wrong in your treatment room. The majority of skin care claims come from people who have never made a claim and likely never will again. Most, however, find one claim to be plenty, even with appropriate insurance and a satisfactory outcome. It's nobody's idea of fun.
Common and uncommon claims
For example, a ruined wedding—if you caused a burn or peeling on a bride—is one nightmarish scenario. Yet, the most frequent claims are rather mundane and include the following:
Chemical exfoliation. A chemical exfoliation that leads to scarring and hyperpigmentation.
Intense pulsed light (IPL). Machine malfunctions, inadequate training and incorrect application.
Product reactions. Failure to heed contraindications, allergic reactions, burns due to improperly mixed or applied product, or inadequate instructions for home care.
Waxing. Irritation and blisters, as well as lifting and tearing of skin that can lead to scarring.
Although these are run-of-the-mill, some stranger occurrences have led to claims, as well: A steamer that malfunctioned and sprayed scalding water on the client; a heavy magnifying glass that was dropped and injured a client's eye; or a collapsing table that fell due to loosened bolts, causing the client to hit her head on a radiator, requiring stitches and amounting to more than $10,000. Taking the cake, however, is the story of an esthetician who lit a candle so she could continue a treatment after the spa's power suddenly lapsed. The esthetician cleaned her hands with a bottle of rubbing alcohol and set it next to the client who made a sudden move and spilled it all over her chest and drape. In her haste to grab the alcohol bottle after it spilled, the esthetician knocked over the candle, which caught the draping on fire and resulted in third-degree burns for the client. As you can imagine, this was a very expensive claim to settle.
Stay within your scope of practice
One of the biggest blessings—and hazards—in skin care is constant innovation. This usually means better results for clients and a more lucrative practice for you. However, there's a lot of confusion out there about what's legal for estheticians to do and under what circumstances. An intelligent and well-intentioned esthetician demonstrating IPL at a trade show made the blanket statement that you can't hurt a client with IPL. Incorrect statements such as this can lead spa professionals to become overconfident or unintentionally work outside their scope of practice. The highest percentage of claim settlements is due to scarring—sometimes permanent—caused by IPL. One such case resulted in damages of more than $100,000.
There's also misinformation in the profession about what treatments are within an esthetician's scope of practice under state law. It's risky to take the word of a manufacturer's representative who may be trying to remember the laws of 50 states, not just yours. Your state board is your only resource to be absolutely sure you are obeying the law and conducting business safely. For complete, up-to-date contact information for all 50 state boards, log on to www.SkinInc.com/education/statelicensing.
Minimize your risks
You shouldn't lead your life with Murphy's attitude, but you should know the risks of operating a spa and take steps to minimize them. If anything, the peace of mind that comes from taking precautions should make life and work more enjoyable. You and your clients deserve no less.
Jesse Cormier is executive director of Associated Skin Care Professionals (ASCP), one of the nation's largest providers of liability insurance coverage for skin care students, professionals and schools. ASCP has more than 9,000 members and is headquartered in Golden, Colorado.
Editor's note: This article is based on the Advanced Education Conference Program session "Risky Business—Take Simple Precautions to Keep Your Business Safe," taught by Jesse Cormier at Face & Body® Spa Conference and Expo Midwest, which takes place March 12–14, 2011, at Chicago's McCormick Place West. For more information, log on to www.FaceandBody.com/midwest.