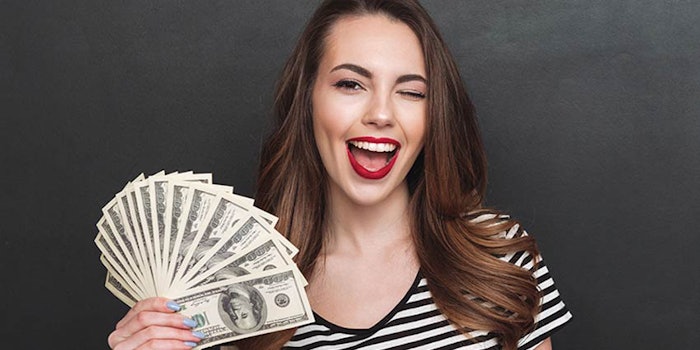 We all want to make more money, and the key to more money, of course, is better business. A productive spa brings in more clients, keeps them coming back, sells more retail and keeps their employees happy. There are many facets to better business, and even the most well-oiled spa can find elements to improve upon. At Face & Body Northern California, the better business class selection is unrivaled. Provided here are 12 classes that Face & Body attendees can go to to get their business on point.
1. More Joy
Contagious Joy: Increasing Customer Satisfaction Through Positivity, Dawn Kaiser
Aug. 26, 10-10:45 am
The secret to a better functioning business and satisfied clients is happiness, according to Dawn Kaiser. In her captivating keynote presentation, Kaiser describes how to bring more joy into the workplace for happier, more productive employees and satisfied clientele.
2. Improved Retail
Your Retail Survival Guide, Annet King (Elemis)
Aug. 26, 8-9 am (Class requires an additional fee.)
Selling is Influence: Nothing More Nothing Less, Mark Wuttke (Babor)
Aug. 26, 9-10 am (Class requires an additional fee.)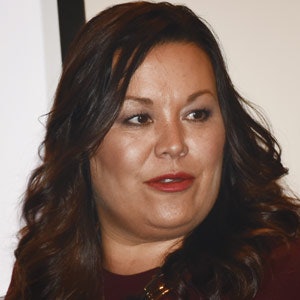 For those looking to improve their retail sales, turn to some of the biggest names in the industry at Face & Body Northern California. As part of Advanced Education, the Retail Pod provides you with the tools you need to up your retail game.
King discusses how technology is shaping the future of retail, while highlighting notable trends on the horizon. She explains how spa professionals can get a piece of that pie by finding their area of strength and developing a strategy.
Whatever your role at the spa, Wuttke explains how to increase your impact on others by becoming a person of influence. He provides simple, insightful ways to interact more positively with others to see more success at work and at home.
3. More Clients
How To Gain More Clients: A Fireside Chat, Malinda McHenry and Maxine Drake
Aug. 26, 4:15-4:45 pm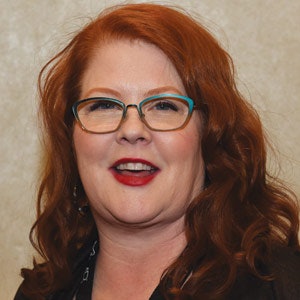 Want a real conversation on how to gain more clients? Then head to the Skin Inc. LIVE! Stage to see these two spa dynamos divulge what it truly takes to grow your book of business. Drake will share how she grew her client list to 300 in less than a year and how you can too. They will also share an easy client retention blueprint.
4. Get Social
Spa and Wellness Marketing Through Social Media, Danielle Munley (Sorella Apothecary)
Aug. 26, 9-10:30 am
Learn the importance of having an inviting and beautiful platform for your business. Also, pick up tips and tricks to help drive more traffic and revenue to your spa.
5. Market Better
22 Marketing Strategies for Guaranteed Success, Manon Pilon (Dermé)
Aug. 26, 3:30-5 pm
If marketing is not your forte, sit down with Pilon while she provides you with tools to double your revenue and build customer loyalty. You will learn different ways to increase revenue and credibility by offering new approaches, boosting your retail and service sales and getting easy and effective marketing ideas in a few minutes.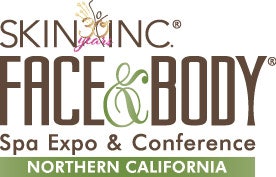 6. Refresh Your Menu
Refresh Your Spa Menu with 5-Star Technique, Brenda Roderick (FarmHouse Fresh)
Aug. 26, 3:30-5 pm
Freshen up your spa menu and watch your retail sales soar as Roderick provides treatment ideas and merchandising tips from top-selling, 5-star resorts and fine spas.
7. Build Your Brand
Marketing With Connection, Deedee Crossett (San Francisco Institute of Esthetics and Cosmetology)
Aug. 27, 8-9 am (Class requires an additional fee.)
Creative Ways to Market For Today's Spa, Tessa Boyd (Elise Esthetics Institute and Spa)
Aug. 27, 9-10 am (Class requires an additional fee.)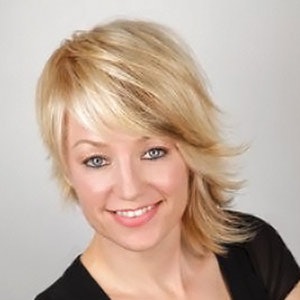 In this interactive session, Crossett will discuss building your brand with the support of your employees and customers.
To thrive in today's market, you need to know how to market yourself to bring in spa guests. In this session with Boyd, learn creative ways to market yourself and alternative ways you can start your business.
9. Make It a MedSpa
Top Tips For A Successful Medspa, Lisa Jenks, M.D. (Genesis MedSpa)
Aug. 27, 1-2 pm
This lecture will present business and marketing tips on how to open and sustain a successful medspa. Topics such as how to create a unique customer experience, hire for success and market your medspa will all be explored. In addition, ideas on how to organize events, network well and keep your services fresh and up-to-date will be presented.
10. Be Diverse
Diversity Is Good Business, Danné Montague-King (DMK)
Aug. 27, 12:30-1 pm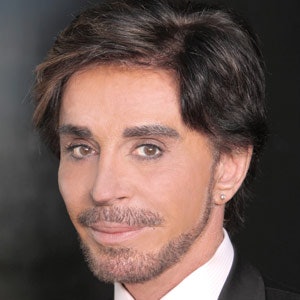 Today's clientele are diverse, and your spa treatments should reflect that. At the Skin Inc. LIVE! Stage, join Montague-King to learn the best ways to start treating diverse clientele, including transitional treatments to refine their face and body.
11. Empower Women
Empowering Women in the Spa Industry, Jacquelyn Hill (IMAGE)
Aug. 27, 2:50-3:20 pm
In an industry comprised largely of women, it is important to empower one another. Join Hill on the Skin Inc. LIVE! Stage to learn how to support and empower other women both in your workplace and outside of your workplace.
12. Stay On Top Of Trends
20 Years Ahead! De-coding the Buzzworthy Ingredients and Trends, Brian Coone (Repêchage)
Aug. 27, 10:30 am-12 pm
Leave this class with all the tools necessary to decode key ingredients and explain the best anti-aging solutions for your clients.
No matter what area your business needs improvement in, you are sure to find a class at Face & Body Northern California that will improve your bottom line and bring in more bucks. For more information, visit northerncal.faceandbody.com.