Owning a spa is no different than owning any other small business–the workplace just smells a whole lot better. Like all small business owners, I sweat the details. Every client's preferences are tracked, products are tested and schedules are juggled. As a spa owner, I know the cost of every single wax stick, every milliliter of essential oil and every acupuncture needle to the penny. Each day ends with me in bed playing with my accounting software (romantic, I know) because behind my clients' great experiences are numbers.
Trend Curation
I keep my eyes and ears open to gather information from clients and employees to spot trends that are in my business and that might affect my business. Trends are a double-edged sword for a spa owner. You always want to be able to offer clients the treatments they want, but everyone, from clients to estheticians to spa owners, is bombarded with the latest "it" product or service. One of the my jobs is to be ahead of the trends, so I can offer what makes the most sense both for our clients' well-being and for the financial health of the spa.
Data to Follow
Spotting trends is about communication with clients, employees and the "spa world," but it's also about the numbers. Below are a few examples of the frequency at which I check numbers at my spa.
Daily
I review my end of day receipts.
Weekly
I check in with my bank account several times a week, to affirm that my merchant processor is appropriately depositing our credit card sales charges.
Monthly
I analyze and compare referral data to find out how new clients found us.
I conduct inventory and review how much we've spent on supplies.
Back Bar Supplies
I look especially close at back bar supplies to make sure we don't run out of critical necessities. Nothing is worse than being short of wax sticks on the morning that you have six leg waxes about to show up. I have the expenses in my accounting software broken out to such granularity that I can tell you that for our waxing services last year we used 1,900 eye and lip fine applicators, 10,600 tongue depressor size applicators and 2,000 four-and-a-half-inch Popsicle stick size applicators. I idly muse on the Popsicle stick and tongue depressor city that my kids might have constructed from this magnitude of raw materials.
Point-of-Sale Analysis
The numbers also educate me on trends. Recently, I was looking over the number of wax appointments we had in 2017. For the spa owners out there, I use a service sales report generated by my point-of-sale system. This was part of a review I do every year, which is really the same review I do quarterly. For me, doing annual reviews of the entire business is more satisfying than thinking about New Year's Resolutions.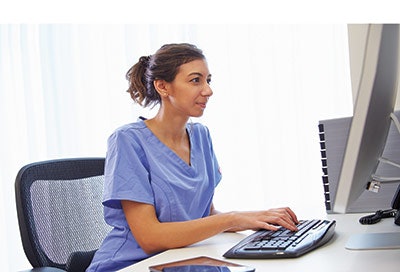 After all the data was tabulated, I noticed something I hadn't seen before. Our spa had about the same number of total waxing appointments in 2017 as in 2016 and 2015, so this is something we'll work on increasing in 2018. Interestingly, the ratio of Brazilian waxes to bikini waxes and French high cuts had changed dramatically.
Out Brazilian, In Bikini
In 2017, our clients requested 27% less Brazilian waxes than in 2016 and 50% less than in 2015. Conversely, our clients requested bikini waxes 17% more than last year and 34% more than in 2015. Meanwhile, French high cut waxes were requested 10% more than last year and 69% more than in 2015.
Nothing had tipped me off to this change prior to looking at the numbers. It wasn't something that came up in casual conversations with my estheticians or something to which a client had called to my attention. I was focused throughout the year on finding better ways to market waxing overall, as I had noticed that service was trending flat late in the year. However, the numbers gave me a lot more color than I'd had before. At least in Philadelphia, perhaps Brazilians are on the way out and neatly trimmed hair on the way back in.
Keep Digging
I'm not ready to call the end of the Brazilian yet. My next task is to find out more details. I plan to find out more directly from the clientele by having my estheticians ask them their preferences. Ultimately, this will allow me to explore whether I need to make a change in marketing. The numbers don't lie, but they don't tell you what the next trend is either.