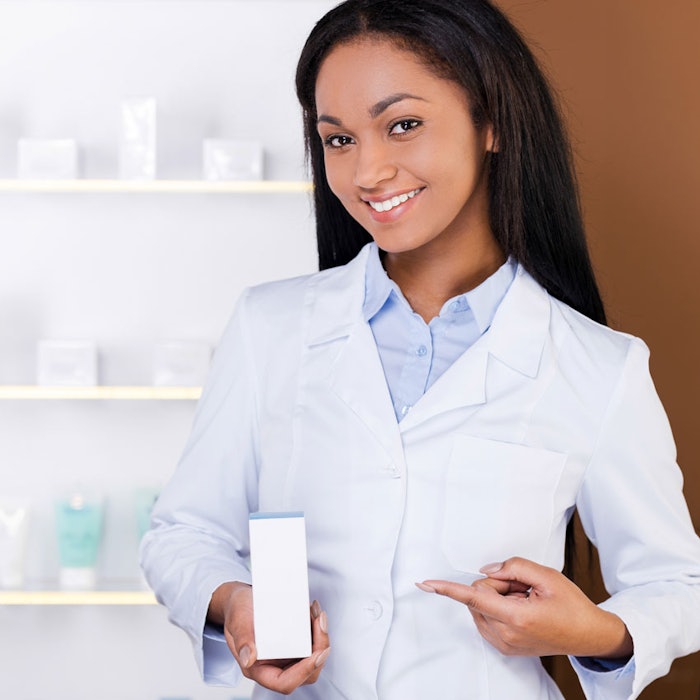 You select certain skin care lines to use and carry in your spa based on their efficacy. You believe in those products, and you know with the right regimen, they can produce beautiful skin for your clients. Some clients invest in your skin care plan, but some are still on the fence. How do you combat this and convince the client that professional skin care is best? Dermatology Times interviewed esthetician Rita Lee and a few dermatologists to identify the differences between professional and mass market skin care, and these differences are summarized below.
Dermatologist Joel Schlessinger M.D., notes that skin care professionals are in a unique position to educate the client, and skin care questions should never be ignored. The knowledge and experience of the skin care professional should be utilized to explain the importance of using professional skin care.
1. Developed to Deliver
Professional skin care offers higher amounts of key ingredients, more advanced ingredients and advanced delivery of those ingredients for better and faster results, according to Lee. She references peptides, noting that they are present at higher amounts in professional care.
Dermatologist Christine Choi Kim, M.D., considers professional skin care more cosmeceutical than cosmetic since they have biological actions on the skin below the stratum corneum.
2."A" for Advanced
Professional products have more advanced or sophisticated formulas. They incorporate the most promising new ingredients or the latest generation of more established ingredients, according to Lee. "A good example is Vitamin C. While there are multiple forms available, tetrahexyldecyl ascorbate (THDA or THD Ascorbate) is the most effective and most stable, non-acidic form of Vitamin C," Lee says. "You won't find this in most retail products, and certainly not in drugstore products."
Professional lines often contain higher concentrations of ingredients that provide added benefits, according to Dr. Farris.
3.Ingredients that Penetrate the Skin
Professional products are more likely than OTC skin care products to actually deliver key ingredients into the skin. 
"I am more confident that professional lines have thought about this challenge and worked out solutions (such as finding the optimal liposomal delivery system). Most professional lines are founded by scientists, physicians or skin professionals, so they are keenly aware of this challenge."
4. A Better Value
Drugstore skin care may be cheaper for the client, but professional skin care has more value, according to Lee. She notes that professional products are often less expensive per ounce than skin care bought in retail chains. They will also save the client money in the long run from not having to buy and try a large amount of products before they find one that works.
Source: Dermatology Times