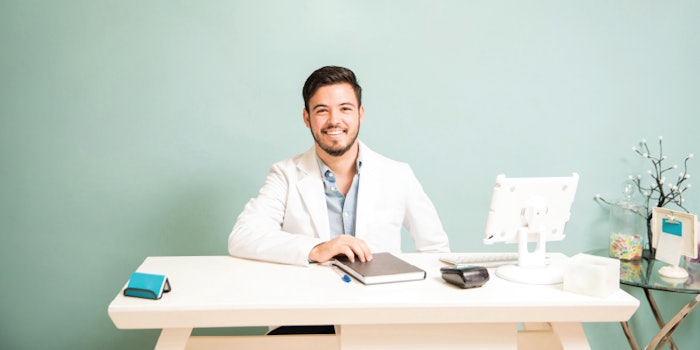 Whether you are a new spa or have been in business for many years, two important goals are to get new clients and then to retain them as repeat, loyal customers. A critical part of any business plan is a detailed strategy outlining how you plan to attain those goals.
1. Identify Your Client.
You cannot get new clients without first knowing who your clients are. No spa (or any business, for that matter) can be everything to everybody. Some spas focus on marketing to upscale, older women, while others work to attract young millennials. Still, others might target males. Your entire approach to recruiting new clients must depend upon which group you are trying to reach.
Your website, social media and print ads should show pictures of the type of client you are targeting. Men are not going to feel as comfortable calling for an appointment if they only see pictures of women when they visit your website. Men prefer "dark" colors and women prefer "light" colors. So, for example, mixing a blue with a bit of white is more appealing to females, whereas men like that same blue mixed with a small amount of black.
Events should be planned according to who you expect to attend. If your clientele are upscale women in their 50s and 60s, you are better off serving wine and playing soft music during an event. If you are hoping to mostly attract women in their 20s and 30s, then more modern music with drink choices including energy drinks would be appropriate.
2. Put An Online Strategy Together.
Approximately 60% of new clients should find your business online. That means that most of your marketing dollars will need to go into social media and into your website.
Videos are an important marketing tool in today's world. Videos should be of you and your staff talking about products you sell and showing procedures you do. Audio should include clear explanations, as well as details that people new to these services would want to know, such as expected downtime, amount of pain involved and the number of treatments needed. This helps potential new customers learn to trust you and feel comfortable with aesthetic treatments. When people respond to Facebook or Instagram posts, or when they send a message through your website, a quick response is crucial. If they are responded to immediately, they feel valued and will more likely want to do business with you.
3. Establish A Referral Program.
Another 20–25% of your new clients should come through referrals from existing clients, therefore, a robust client referral program is essential. Offering a spa credit to any existing client who sends you a new client is money well spent. It can cost up to $300 or more to obtain a new customer through internet advertising. Offering $100 for a client referral is an excellent value. Your client referral program should be very visible throughout your facility and on any print material, as well as on your website so that customers are constantly reminded of how much they will profit by spreading your name to their family and friends.
4. Market To New Clients.
The remainder of your marketing dollars should go into cost-effective strategies for attracting another 15–20% of your new clients. These might include advertising in the local school directories, since parents of students tend to appreciate businesses that support their school. Contribute to silent auctions held by non-profits to spread your business' name. Partner with compatible businesses in creative ways to reach your potential clientele in an inexpensive way. Newspapers, TV and radio ads tend to be expensive and not usually profitable ways to get customers.
5. Train Front Desk Staff.
Once a person decides to call your business, it is imperative to have a front desk staff that is trained on capturing them and booking the appointment. Way too many leads are lost because of receptionists who sound bored, busy or not knowledgeable. It is your responsibility, as a manager or owner, to properly train whoever is answering your phones. Receptionists need to sound energetic and happy. In addition, they need to credential the practice and the providers. If a caller asks, "How much do you charge for Botox?", anyone who answers your phones should be trained to first talk about how experienced your injectors are, rather than simply giving the caller a dollar amount. Front desk staff need to be knowledgeable on all of the procedures offered at your spa, so they can make potential clients feel informed and comfortable. Lastly, they need to assume the appointment. Tactics such as asking "Which day works best for you" rather than letting the customer ask to book helps to increase the booking ratio.
6. Manage First Impressions.
Once that new client has booked an appointment and shows up at your facility, first impressions are very important to turn them into a repeat customer. They should be greeted promptly and in an upbeat manner. The reception area should be clean and not cluttered. Providers need to dress professionally and attempt to always stay on schedule, so that clients are not kept waiting.
7. Perform a Complete Consultation.
During the consultation, the client should feel listened to and should be made a part of the decision making process regarding any recommendations for his or her skin. If a woman tells you that she is constantly outside, and the only recommendations you make are treatments that require her to stay out of the sun for several weeks, she will leave feeling as though you have not respected her needs. If a young man explains that he doesn't have much money to spend, and your options are all very expensive, he will likely feel not valued. Listening to what bothers a person about their skin, what their lifestyle is and getting a feel for their budget will allow you to offer suggestions that help them to trust you and feel that you respect who they are.
8. Prepare The Client.
Giving new customers information they need before, during and after treatments can be the difference between them never coming back or them becoming a loyal, long-term client. For example, if you have not informed a client that they may bruise with a filler injection, and what they should do to minimize that possibility, they will be very angry if they do bruise and they have an upcoming important event. Explaining what the laser treatment is going to feel like before beginning it will help to relax the patient, whereas just starting to "zap" them with no explanation of what they will experience may not leave them with a good feeling about their treatment. Likewise, letting them know ahead of time if a treatment requires multiple sessions before they will see results or if they will not be allowed to wear makeup for several days allows them to arrange their schedules and to anticipate what their recovery will be like. All of this information builds up trust and confidence in you and your staff, which leads to a happy customer.
9. Encourage Rebooking.
Once you have captured a new client, booked their appointment, impressed them during the consultation and helped them to feel confident and informed through their first treatment, you now have a customer who should want to book another appointment with you! This means you need to move into the phase of your strategy where you will retain them for many more appointments.
A first step in getting customers to return is by encouraging them to book their next appointment before leaving your spa. Providers and front desk staff should suggest to everybody, as they are checking out, that they rebook right then. Providers can help with this by letting the front desk know when the client should be seen again (i.e. in another month for their facial or in four months for the neurotoxin). Providing a discount for clients who do return within a certain time frame can be cost-effective. If a neurotoxin client normally spends $500 per treatment, giving him/her 25 cents off per unit if they return in under four months encourages them to visit every four months instead of every five to six. This is well worth it to your bottom line, especially when it is multiplied over many customers.
10. Keep Clients Engaged.
Keeping existing clients engaged through social media helps with retention. Sending e-mails informing them of upcoming events and educating them on new products or services keeps your business front and center in their minds. Doing promotions that encourage comments creates excitement and interest. A good post might be one about lip fillers and then ask people to post pictures of their lips with the promise of free lip filler to the thinnest lips. This creates excitement and interaction. In addition, you can contact everyone who did not win the contest and give them a discount on filler if they book in the near future.
While you do not want to constantly discount your services, you do want to reward loyal clients and help them to feel appreciated. Offering a gift with purchase or a small gift certificate during their birthday month can make them feel celebrated. When they finish a series of laser treatments, consider offering them a discount if they begin a series on another body area. If you have a membership program, you can give members a free add-on service (i.e. microdermabrasion of their hands) during the anniversary month of their membership.
11. Plan An Event.
Events are another good way to retain customers. Be sure to plan events that are fun and give people a reason to attend. Offering door prizes and free, small services, as well as food and drinks, makes the event fun for all who are there. Doing a demonstration of a service, such as Botox or PDO brow lifting, will educate your clients on treatments they may not have considered doing prior to seeing them. Discounts offered that night only will stimulate purchasing of both products and services. Encourage your customers to bring a friend and give them a thank you for doing so, whether that is a little gift or dollars off their next service.
12. Create An Experience.
The ultimate key to retaining clients is to offer them an experience they cannot get anywhere else. This means monitoring all of the details inside your business, from the moment the phone rings to when the client enters your spa, the details of their treatment, the music that is playing and the follow-up they receive after getting a service with your staff. Protocols need to be in place for each of these steps. Unless you, as the manager or owner, have made clear what you expect the customer's experience to be, your staff cannot give that experience. Set clear expectations, monitor those details and reward staff who provide your clients with excellent service.
13. Appreciate Your Staff.
Lastly, it is important to remember that staff create an atmosphere which customers sense. Overworked, under-appreciated staff exude an attitude that dampens everyone's experience. Happy staff help create happy clients. As a manager, it is your responsibility to do what needs to be done to ensure a happy staff. Listen to their needs, support them and praise them when they deserve it. Never criticize or reprimand a team member in public, but always praise them in front of others. Small gestures can go a long way towards making your employees feel appreciated.
Lisa S. Jenks, M.D., began her medical career as an emergency room physician. In 2007, she opened Genesis MedSpa, a medical spa in Colorado Springs, Colorado. Recently, Jenks started Genesis Consulting to help spa owners and other physicians open successful medical spas. Reach her at [email protected] or 719-579-6890.