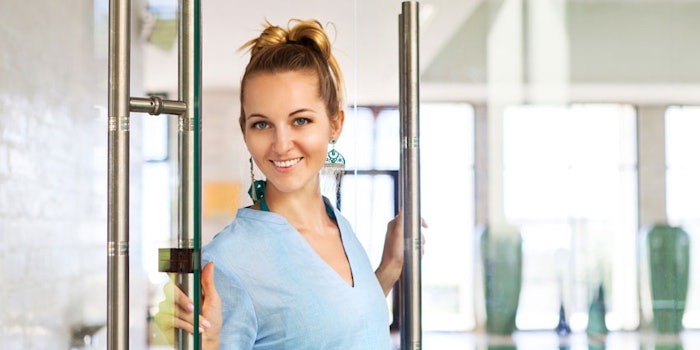 There are four easy ways to retain clients and reward their loyalty: Provide thorough consultations; rebook clients prior to their departure; reward repeat business; and offer product-purchasing incentives.
Consultations are key
The consultation is the time when the client-retention process begins. Skin care professionals have the opportunity to review clients' information and discuss their skin care goals. The, the necessary treatment recommendations can be made that will achieve the desired results. Skin care professionals must explain how the treatments will benefit the client, and why it is important to undergo multiple treatments at specific time intervals. This thorough consultation not only provides the education necessary to ensure rebooking and returns, but also starts the trust-building process between the skin care professional and client that yields long-term loyalty.
The imperative rebooking process
A thorough consultation and well-executed treatment are a valuable part of retention; however, it is equally important to make sure that clients do not leave without scheduling their next appointment. Skin care professionals play an important role in the rebooking process. The team member responsible for check out should always encourage clients to schedule their next appointment prior to departure. In skin care facilities that employ a reception staff, skin care professionals still need to participate in the rebooking process, accompanying their client to the reception area and articulating to the client, and the front desk team, that the next appointment needs to set within a certain time frame. This indicates to the client that her goals are important.
Additionally, a sense of urgency should be created by encouraging clients to book before leaving to reserve a spot on the calendar, keeping her on track to meet her skin care aspirations. Some spas prohibit skin care professionals from escorting clients out; in this case, ensure that the client has a clear and direct way to communicate with the reception team regarding when the client will return. The skin care professional's active interest in the well-being of the client is displayed, which continues to build the bonds of loyalty.
Encourage client loyalty with rewards
Clients have a myriad of choices as to where they decide to address their skin care needs. It is imperative that each client receives the highest level of customer service and that her loyalty be appreciated. Client loyalty can be rewarded with gift cards that are redeemable on futures services after the client has completed a certain number of treatments or once they have spent a certain dollar amount. A great way to set your skin care facility apart is to not only offer this reward once, but repeatedly. Once the client achieves the specific target and a gift card is issued, press the reset button on the loyalty program so the client can work toward the rewards once again.
Incentivize retail purchases
It is challenging to compete with the cheaper prices and free shipping deals offered on the Internet, despite efforts to educate clients on the potential pitfalls of purchasing from a third-party source. However, online retailers are at a disadvantage due to the amount of time it takes for the product to arrive. Offer a free or deeply discounted product for the client after she has spent a certain dollar within a specific period of time as an incentive to entice clients to purchase products from your establishment rather than online.
A client will return to your business not only because she feels as though she is a priority, but also when her skin care needs are being met. She will continue to be loyal when she can take advantage of incentives that demonstrate your gratitude for her business.

Meredith Foster is a consultant and licensed esthetician who has worked in medical, spa and retail, and is currently working as a training and development professional in the skin care industry.