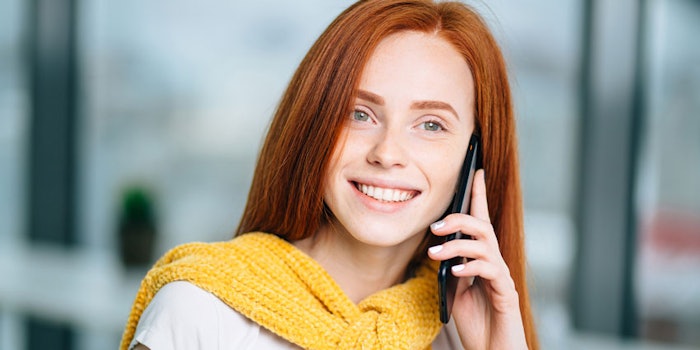 Let me ask you a question that might seem a tad personal. When you think of buying undergarments, what company first comes to mind? I'm willing to bet that a majority of you think Victoria's Secret. A few years ago, I would have attributed that partly to the fact that they were one of the best mail order catalog marketers out there, operating on the premise that while most women don't buy new undergarments every week, they'll likely go to the retail spot that keeps in touch with them on a regular basis when they are ready to make a purchase. These days, many catalogs, including Victoria's Secret, have been discontinued or are in the process of being discontinued. It's tough competing against the internet and social media, and catalogs are expensive to produce and distribute. Yet, many remain. We'll have to wait and see what the future holds for catalogs, but there are dozens of ways to stay connected with clients that can boost sales without breaking the bank.
Keeping in Touch
I like to think of staying connected with clients through marketing as the equivalent of a quick hug or handshake. You're thinking of each other. If you have a big budget, you can achieve this on a broad level through television/radio ads and billboards. But you can get equally powerful results on a much smaller budget through semi-monthly newsletters and daily social media posts.
Regarding newsletters, the first one on or around the first of the month is entertaining and informative, and the second one on or around the fifteenth of the month is shorter and includes a special offer. My company's newsletter offers all the latest tidbits about what's happening in the medical esthetics industry. On the home page of our website, there's a highly visible area where visitors can sign up with their e-mail address to receive the newsletter.
Once you get your format down to a science (and there are plenty of free templates out there from which to choose), you can spend your time wowing your readers with your content and personal flair. Your template may be sort of cookie cutter, but your content should always be interesting and original.
Other Ways to Connect
Who doesn't love a party, and who says marketing always has to be serious? Three or four times a year, put together an after-work happy hour that showcases your passion for what you do. Advertise it a few weeks in advance (at least three times) on social media, and invite your clients to invite their friends and friends of friends. Incentivize guests by letting them now there will be free food and drinks, and chances to win fabulous prizes (which, of course, include your products and services). If your budget allows, plan for 1-2 mailers each year with an offer that's difficult to pass up (e.g., half-price laser hair removal at the beginning of summer).
In a world of texting mania, it's still nice to get an occasional personal phone call. If you're a one-woman or one-man show, you can do this yourself. One week or so after each client's appointment, call them to ask how they're doing and how their last treatment went for them. Were they happy with everything? This isn't a sales-y call—just a check-in. You can also mention (very casually) that you're running a special on laser hair removal on the legs and since they happened to get laser hair removal last time on their underarms, you wanted to mention it, in case they're interested. No big deal.
Another way of connecting is by sending occasional texts. What's in it for them? A short, sweet offer that they'll (hopefully) be clamoring to take advantage of. Research shows that 98% of texts are read within two minutes—just two minutes! In comparison, e-mails are opened only about 20% of the time, which isn't to say you shouldn't send e-mails, but you should definitely include text marketing as well (just be sure to get your client's permission before texting them).
Summary
Just as most of us don't buy new undergarments every week, we don't typically get facials, laser hair removal, anti-aging treatments and tattoo removal every week (but if you do, more power to you!). However, staying connected with all of your clients helps ensure that when they're ready to book their next appointment, the first person they'll think of is you.
Top Three Tips for Staying Connected with Clients
1. Consistency. The key to successful social media posting is providing consistent, quality content. If you can share something fun, informative or helpful, then post 1-2 times daily; otherwise, post every 2-3 days to keep quality high and followers engaged.
2. Calendar. Create a calendar for staying connected! Know in advance which days you'll post, call, text, etc. so that you aren't a) duplicating your efforts or worse, b) overwhelming your clients with your digital presence.
3. Visuals. When mailing or posting printed or digital materials (newsletters, mailers, etc.), always include a visual image that catches the eye—it could be a photo of you performing a treatment, or striking before and after photos.